Here's What Phoebe Cates' Net Worth Really Is
Frazer Harrison/Getty Images
In the 1980s, Phoebe Cates was one of Hollywood's most recognizable faces. After landing the role of Linda Barrett in "Fast Times at Ridgemont High" in 1982, her fame as an actress skyrocketed to the point where she was on dozens of magazine covers like Seventeen, Tiger Beat, Teen Beat, and several others (via the New Zealand Herald). Shortly after, Cates starred in the comedy "Private School" followed by the role of Lili in the mini-series "Lace", where she was said to have delivered the "greatest line in television history" by TV Guide in 1993 (via Reddit).
The "Gremlins" franchise would soon follow, where Cates portrays Billy's girlfriend Kate Beringer — a role she would reprise in the film's sequel "Gremlins 2: The New Batch" as well as providing her voice to the character for the video game "Lego Dimensions" in 2015, which also happened to be her last acting role.
Following on from "Gremlins," Cates starred opposite British comedian Rik Mayall in the cult classic "Drop Dead Fred", as well as "Bodies, Rest & Motion" and her last role on screen "The Anniversary Party" (via IMDb). Since then, apart from her "Lego Dimensions" appearance, Cates has shied away from the spotlight. But how much did she earn in her time as an actress?
Cates decided to leave acting to focus on her family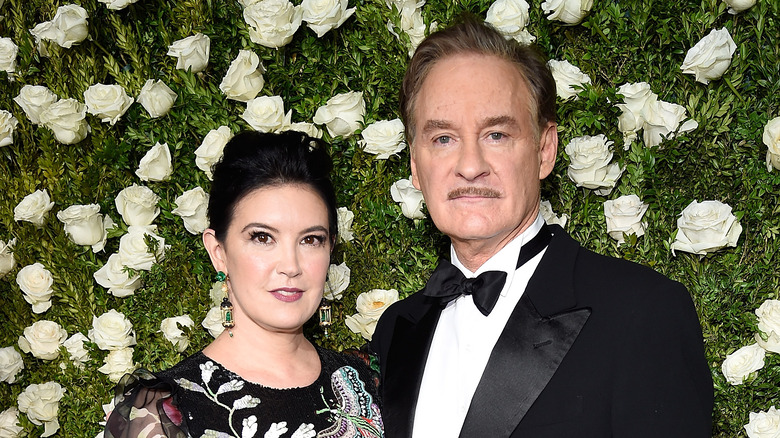 Kevin Mazur/Getty Images
Over the course of her career, Cates has earned around $35 million according to Celebrity Net Worth. This is a combined net worth with her husband Kevin Cline, who she has been married to for more than three decades. Cline, also an actor, met Cates in 1983 during her audition for "The Big Chill" (via Country Living). While the role for that movie went to Meg Tilly, the two stayed in touch and eventually started dating two years later. They married in 1989, and have two children together.
Following her acting career, Cates decided to focus on her family life. She also opened up her own boutique Blue Tree in New York City's Carnegie Hill neighborhood. The shop is known for "its eclectic and inspired selection of women's clothing and jewelry" according to the store's official site, which says that "there are no rules" at Blue Tree and that they're "always re-inventing, recreating in the hopes of delighting."
Cates' daughter, musician Frankie Combos, is also a frequent model for the boutique and is often seen on the website's new arrival page, as well as the store's Instagram page.