How Joe Biden Broke The Queen's Rules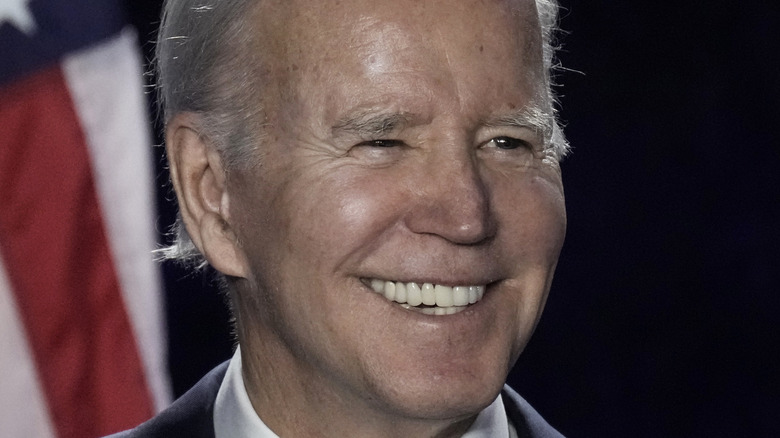 Drew Angerer/Getty Images
President Joe Biden has been accused of breaching royal protocol during his meeting with Queen Elizabeth. According to the BBC, the president and First Lady Jill Biden met the royal at Windsor Castle for afternoon tea on Sunday, June 13, following their appearance at the G7 summit that took place in the British coastal region of Cornwall. 
However, following the meeting, President Biden openly discussed details of his private conversations with the queen, which royal commentator Richard Fitzwilliams revealed is considered to be "a breach of trust."
Speaking to the Daily Mail about Biden's mishap, Fitzwilliams continued, "President Biden, by revealing that the queen had asked about the Russian and Chinese leaders, did breach this rule. It is very possible that, as the G7 sees itself as a bulwark of democracy against regimes such as Russia and China, that this comment may have been prearranged in line with this theme."
President Joe Biden broke another royal rule when meeting Queen Elizabeth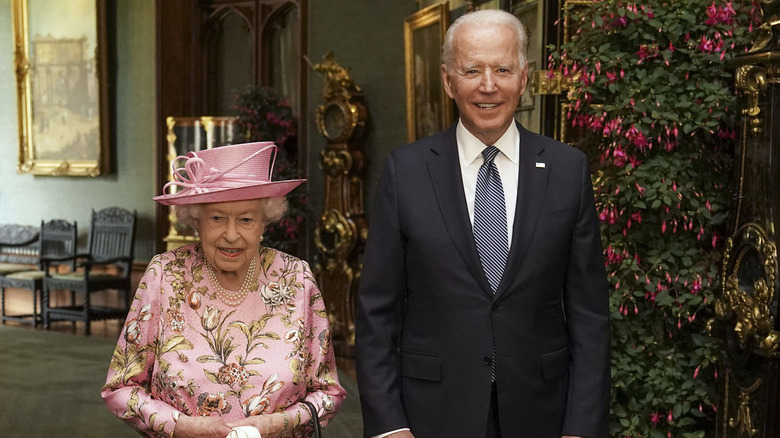 Wpa Pool/Getty Images
Further commenting on President Joe Biden's first meeting with Queen Elizabeth II, royal commentator Richard Fitzwilliams added that the monarch's questions about the Russian and Chinese leaders suggested that "there is a great deal of concern about the activities of President Putin's totalitarian regime and that of China's President Xi too." (via the Daily Mail).
Elsewhere, royal expert Grant Harrold — who was the former butler to Prince Charles and Camilla, Duchess of Cornwall — also revealed that Biden had broken another royal rule by wearing sunglasses during his meeting with the British monarch. "If you're meeting the queen face-to-face there's no sunglasses or anything like that at all because eye contact is quite important with any introduction," Harrold explained to Newsweek, adding that, although it would've been acceptable for Biden to wear sunglasses while outside, he "should have removed them when he actually met the queen."
"Everyone else has to, it doesn't matter who you are, even royals remove sunglasses when they meet royals," he continued, "It's one of those rules I always write about in my etiquette texts. It is a breach of protocol. I get the sun might have been shining in his eyes but the queen didn't have sunglasses on. Jill, the first lady, didn't have sunglasses on."