The Important Spots You're Missing When Applying Sunscreen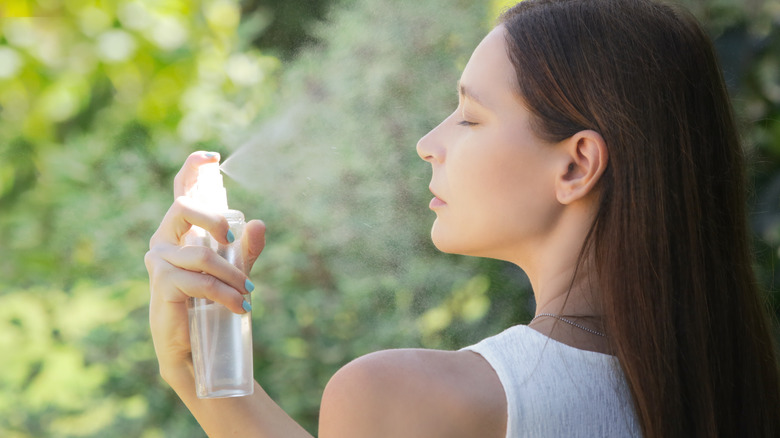 Shutterstock
By now, you likely know just how important it is to apply — and reapply — sunscreen. But, even the most SPF-savvy among us can miss a few spots, and pay for it later. Before you head outside this summer, grab your sunscreen and make sure to hit these areas.
If you're religiously applying your SPF to your arms, legs, face and torso, you're already doing great. Everyday Health cites a report finding that most adults need 2 tablespoons of sunscreen to adequately cover every inch of skin. First of all, make sure you're pouring enough onto your hands before you start to apply. Then, consider the spots that you may not readily think of — like your scalp. Before you get visions of goopy sunscreen in your hair, know that you can opt for powder sunscreens that protect the skin underneath your tresses that quickly disappear, the outlet notes. Simply shake it on like you would with dry shampoo and go about your day. Michele Green, MD, adds, "The scalp is the highest point of the body and thus more likely to burn than other areas. To help prevent skin cancers, SPF should always be applied to the scalp and the hairline." 
Another delicate area that you're likely neglecting are your eyelids. The outlet recommends finding a gentle sunscreen, such as a mineral formula, that's created for sensitive skin to protect this area. Dr. Green explains, "Picking up a pair of sunglasses that offer UV protection is a great investment and can help further protect the eyelids from skin cancers and signs of aging that are accelerated by the sun's rays."
Sunscreen slows the aging process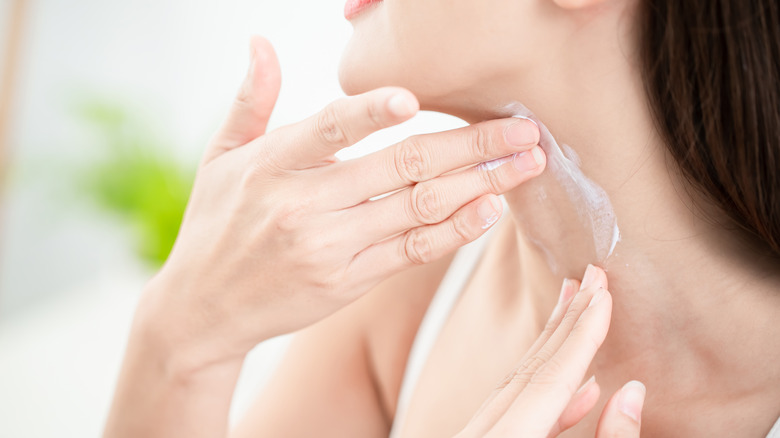 Shutterstock
It's likely no surprise that sunscreen acts as a powerful defense mechanism against the sun's rays. Indeed, Zenovia Gabriel, MD, tells Real Simple, "Nothing decreases the aging process as powerfully as sunscreen."
If you've ever experienced a sunburn on the tops of your feet, you'll know just how painful these types of burns can be on thinner skin. The outlet reminds readers to take care of their feet and apply SPF there anytime they're outside. On the other side of your body, your hands also need some TLC and protection from the sun. Real Simple reports that your hands are the first place on your body that show signs of aging.
While you use them to apply sunscreen, it's important not to forget to protect your hands themselves. You also need to frequently reapply in this area since washing your hands or getting sweaty can quickly decrease the sunscreen's potency. Even in the winter, the outlet notes, your hands absorb sunlight, therefore, it's important to apply moisturizer with SPF all year round. You can also wear driving gloves to protect them!
Lastly, your neck needs protection, even if you don't think of it as fully exposed underneath your chin. Everyday Health reports that nearly 20% of melanoma cases are found on the neck or chest. Be sure to use a clear option here, however, tinted sunscreens may stay behind on your clothes. 
Take care of all your skin this summer — you'll be thankful for it in the long run.