Vienna Girardi Shares Happy News Three Years After Heartbreaking Loss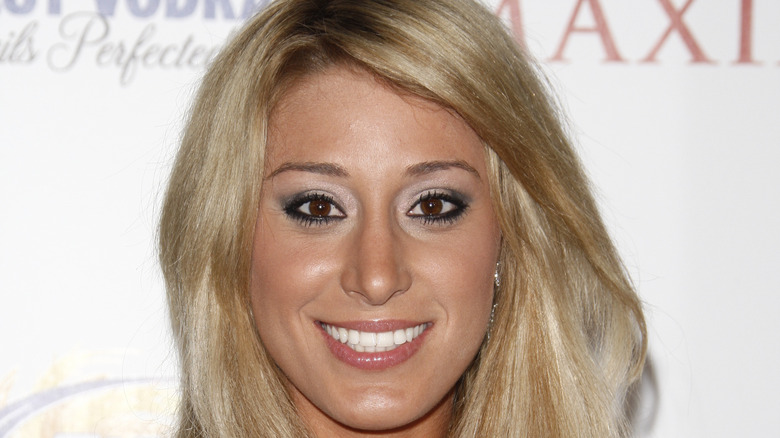 Shutterstock
Who could forget Vienna Girardi, the woman who got engaged to "The Bachelor" Jake Pavelka back in 2010 (via ET Online)? The former couple memorably fought on national TV, and split under cringeworthy circumstances.
Girardi moved on from the debacle, eventually getting pregnant with twin girls. But in a heartbreaking update, the reality star shared she had lost her girls at 18 weeks (via People). After the babies experienced twin-to-twin transfusion syndrome, Girardi shared, "I spent the next 2 days in the hospital trying everything to save them."
She went on to share about the devastating outcome, "My little angels went to Heaven on Aug 5th and I was rushed into the OR for emergency surgery and was in the ICU for 4 days." According to the star, she nearly died, too.
Now, three years following her life-altering losses, Girardi is announcing she is expecting again (via E! Online).
Vienna Girardi isn't sharing much about her pregnancy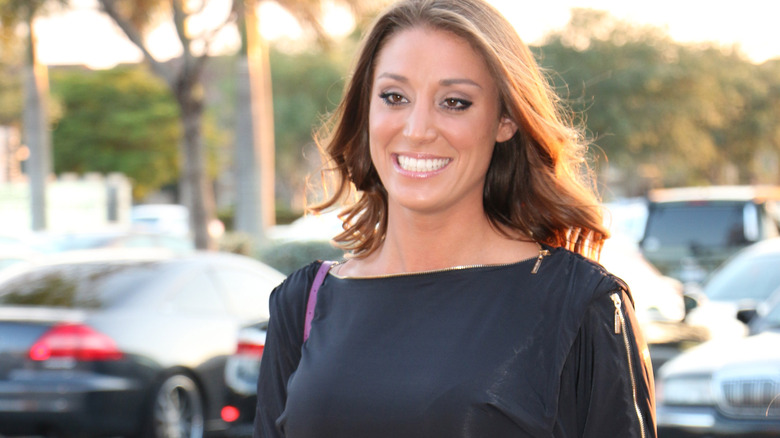 Handout/Getty Images
According to E! Online, Vienna Girardi shared her happy news on her private Instagram account, writing, "Heaven's [rainbow emoji] and Mommy's [red heart]! I can't wait to meet you. I have waited my whole life for you!" A onesie was personalized with this bittersweet sentiment: "Handpicked for Earth by my sisters, Gia and Mia in heaven."
We don't know many more details about the pregnancy yet, given that the star is not sharing when she is due, or the gender of her baby. A
Meanwhile, according to Today, race car driver and Girardi's fiancé, Todd Allen, was the father of her twins. Girardi may have ended her engagement to him in 2016, according to Reality TV World.
Ultimately, as evidenced by her pregnancy announcement, clearly Girardi is still thinking about her losses, having said in 2017 on an episode of "The Doctors," "Every day there's just constant reminders that I'm trying so hard to move past it, but it just seems impossible to stop thinking about it."