Why Ilana Glazer Is Feeling Guilty During Her Pregnancy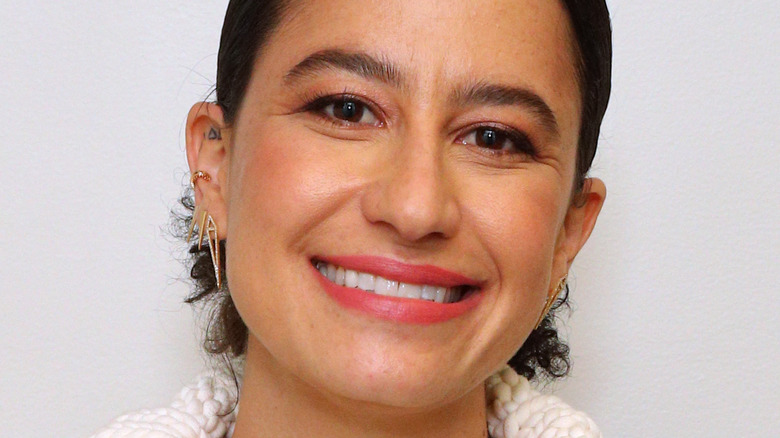 Astrid Stawiarz/Getty Images
Pregnancy is treating Ilana Glazer well. The "Broad City" star appeared on "The Tonight Show with Jimmy Fallon" and told the host that she loves being pregnant, but she does feel guilty about one thing: the fact that her pregnancy is going so easily.
"So, I'm feeling really good, but I feel a little guilty about it, I guess," she explained. "I was sick for a bunch of months, and then after that, I was like, 'This is the coolest thing ever.'" She continued, "Now that I'm not puking, I'm like, 'This is really cool. At the time [I was sick], I was like, 'I'm torn.'"
Glazer talked about what she thinks her baby will be like in her "Tonight Show" appearance, saying it wouldn't surprise her if her baby also turns out to be a star. "I mean, I really loved to perform as a kid," she said. "You know, me and my brother would make all these comedy videos."
Ilana Glazer is getting ready to welcome her baby
Being pregnant isn't easy, and that's especially true in the middle of a pandemic, so we're sure that — in spite of the guilt — Ilana Glazer feels fortunate that her pregnancy is going so smoothly. She's clearly excited to welcome her little one judging by the number of radiant pregnancy pics that she has posted on her Instagram, and she's also throwing herself into preparing for motherhood.
Glazer previously told EW that she has a lot of "amazing role models for pregnancy and parenthood" who are helping her get ready to welcome her baby into the world. "I'm not afraid to ask a billion questions," she said. "There are certain trends in society of how pregnancy should look — the shoulda coulda wouldas that are put on women all the time but are so amplified in pregnancy. I'm specifically seeking out the most spiritually healthy and welcoming experience."