The Truth About Shirley Temple's Run For Congress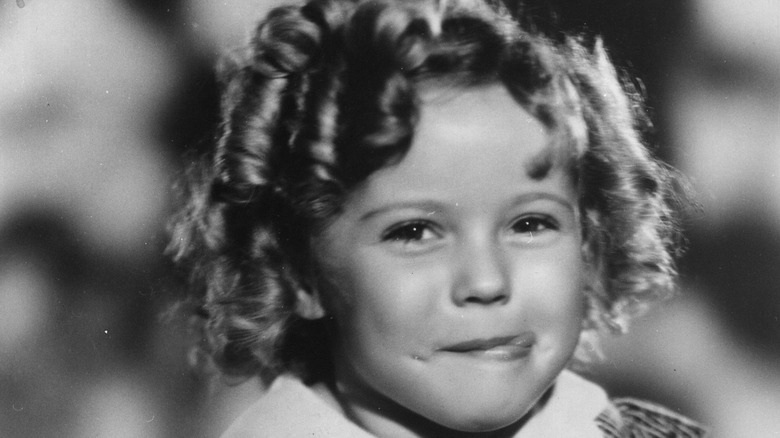 Hulton Archive/Getty Images
Who could ever forget Shirley Temple, her dimples, and her curls? Fans throughout the ages learned to love Temple as she sang songs like "On the Good Ship Lollipop" from the film "Bright Eyes" and starred in the "Little Princess," tap dancing into moviegoers' hearts for only 15 cents a movie (per IMDb).
The pint-size cutie embodied American cinema back in the 1930s and the 1940s. Even though she started out as a child star, she made waves wherever she went leading Franklin D. Roosevelt to call her "Little Miss Miracle" that to her work for raising the public's morale during the depression (per The Inquisitor). The president also was quoted as saying, "As long as our country has Shirley Temple, we will be all right" (per The Vintage News). Appearing in front of the camera since the age of three helped mold who Temple was and even prepared her for a world outside of the bright lights and red carpets.
Shirley Temple was more than an actress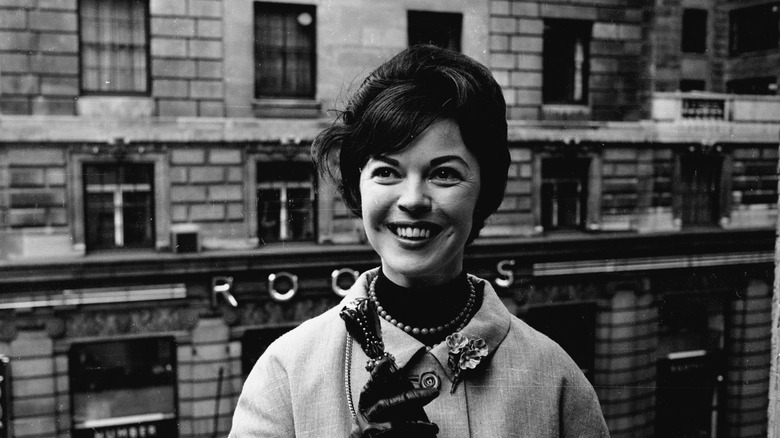 Victor Blackman/Getty Images
According to USA Today, in 1967, Temple made a run for a position in the U.S. Congress under her married name, Shirley Temple Black. If she had succeeded, she would have been the first woman to hold the position in the Golden State. She once spoke to the Associated Press, saying, "I think men are fine and here to stay, but I have a hunch that it wouldn't hurt to have a woman's viewpoint expressed in that delegation of 38 men. One congresswoman among 38 congressmen is not unfair, fellows."
There was more to Temple than just her envied dimples, and she identified herself as an Independent-Republican. She asked for the "hands and the hearts" of her district to help her win the race as she had entered late in the game (via YouTube). At the time, there was a special election to replace Rep. J. Arthur Younger, who had passed away. Even though she lost the election, many feel she was a catalyst for women in politics. At the time of her campaign, she was only 39 years old.
Shirley Temple had a long career in Washington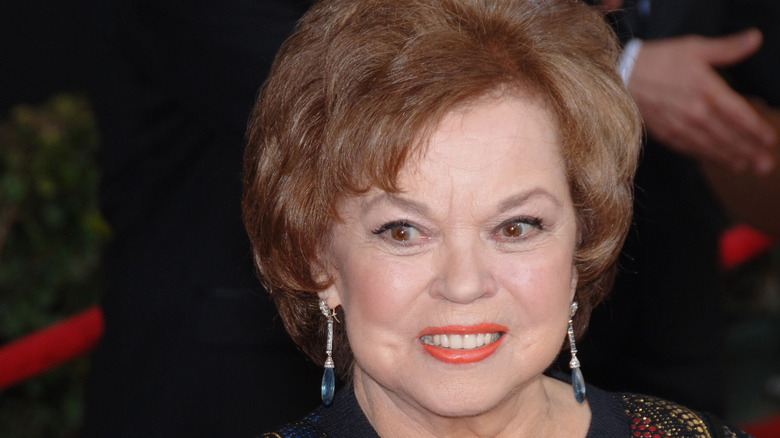 Shutterstock
Over time, Temple turned into a national diplomatic figure and served under four presidents. Temple's very first post was as U.S. delegate to the United Nations by President Richard Nixon in 1969. The former child star was also the ambassador to Ghana. Even more impressively, Temple was the first female U.S. chief of protocol at the State Department (via Richmond).
Temple worked hard for her country and was national treasure, leading President Bill Clinton to say in 1998, "Shirley Temple had the greatest short career in movie history and then gracefully retired to, as we all know, the far less strenuous life of public service" (via The Washington Post). Clinton went on to say, "In fact, she has to be the only person who both saved an entire movie studio from failure and contributed to the fall of communism. From her childhood to the present day, Shirley has always been an ambassador for what is best about America."