What Regé-Jean Page's Family Really Thought About Bridgerton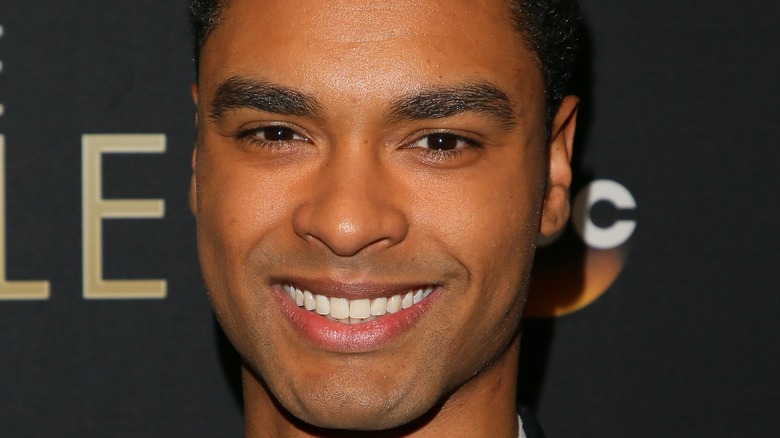 Jean Baptiste Lacroix/Getty Images
When "Bridgerton" premiered on Netflix in December of 2020 (via IMDb), Regé-Jean Page became the show's breakout star. As the dashing Duke Simon Bassett, Page sent hearts swooning. In April of 2021, those same hearts were broken when it was announced that Page would not be returning for the show's second season.
Page has been pragmatic about not returning for season 2 and before the series even dropped, he knew he was only supposed to be there for the first season. "'It's a one-season arc. It's going to have a beginning, middle, end — give us a year," Page told Variety about his early talks with Netflix and Shondaland, the production company behind the show. "[I thought] 'That's interesting,' because then it felt like a limited series. I get to come in, I get to contribute my bit and then the Bridgerton family rolls on.'"
But what did Page's own family think of the sexually-charged show and his role on it, especially some of the more racy scenes?
Regé-Jean Page had some embarrassing moments when Bridgerton premiered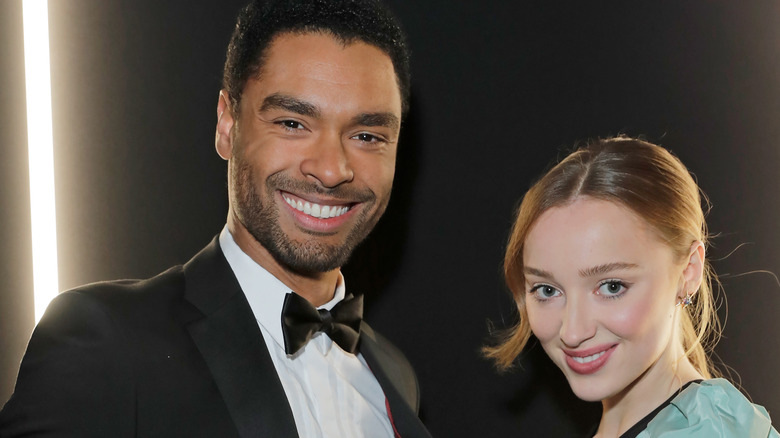 David M. Benett/Getty Images
It's usually not comfortable to let your family see everything, but when everything is on television, it's pretty hard to avoid. Regé-Jean Page had an interesting time with his own family via a group conversation on Whatsapp when "Bridgerton" became all the rage for the 2020 holiday season.
Some of his scenes with Phoebe Dynevor's Daphne didn't leave a lot to the imagination, to put it mildly. Seeing Page in a way they didn't ever expect to see him surprised his family. Still, that didn't mean they weren't thrilled for his success.
"No one was sufficiently prepared. I wasn't sufficiently prepared, and I was there," Page told The Hollywood Reporter. "I think people were grateful for the intensity of the romantic aspects of 'Bridgerton'; I'm not sure how grateful I was to watch it for myself. It was overwhelming. But I think people were looking to be overwhelmed. My family doesn't want to be overwhelmed by my backside, specifically, too often, but they'll take it on this occasion because everyone seems to be terribly happy."