Why Dr. Fauci Is Concerned About The Delta COVID-19 Variant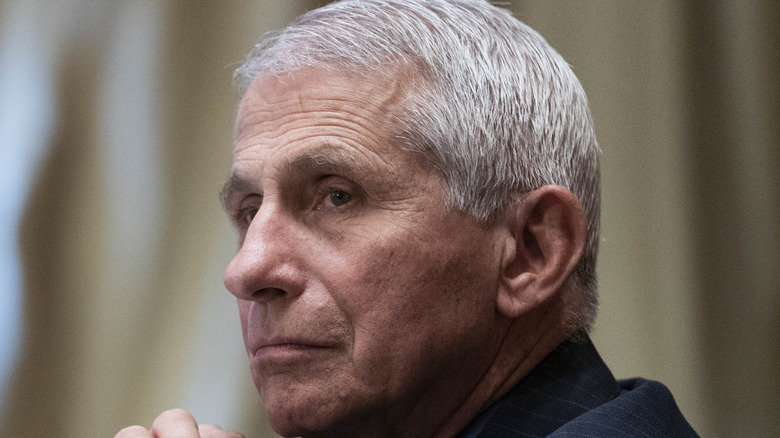 Pool/Getty Images
As summer gets underway, more Americans get vaccinated, and masks come flying off, another COVID-19 variant may still cause its fair share of trouble. As of June 15, 2021, the Centers for Disease Control classified the Delta variant as a variant of concern, also known as a VOC. Dr. Anthony Fauci, the National Institute of Health director who has been a voice about the coronavirus since the pandemic took over our lives in 2020, is worried. Variants of concern can be transmitted easier and can cause more severe COVID cases, according to CNN.
The B.1.617.2 variant, often referred to as the Delta variant, was declared a VOC by the World Health Organization on May 10, 2021 (via CNN). NPR reported the variant is thought to be the one that caused the deadly spring surge of coronavirus cases in India. A recent spike in cases in the United Kingdom is also thought to be linked to the Delta variant and on June 14, Prime Minister Boris Johnson delayed England's full reopening. Restrictions were supposed to end on June 21, but instead were pushed to July 19, according to The Washington Post.
Dr. Fauci is urging vaccinations in the wake of the Delta variant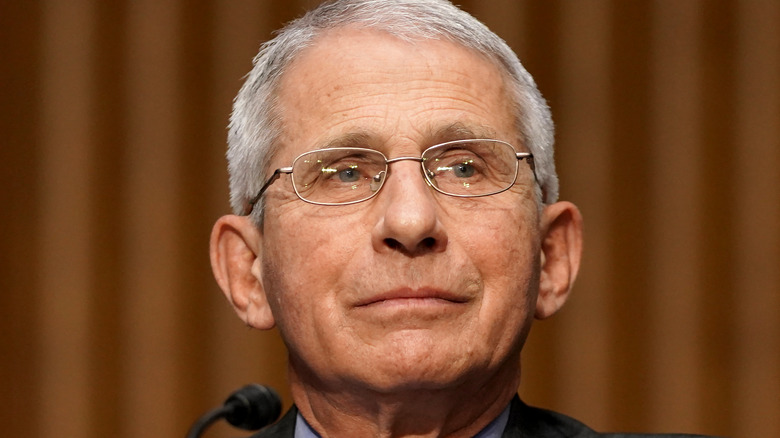 Pool/Getty Images
Even before the Centers for Disease Control declared the Delta variant of COVID-19 to be a variant of concern, government health officials were watching it and the CDC called it a "variant of interest."
Dr. Anthony Fauci even spoke of it at a White House press briefing on COVID response, noting that the variant was already circulating in the United States at the same rate it was in the United Kingdom. This was before it became its dominant variant, causing its increase in cases (via CNN).
"We cannot let that happen in the United States," Fauci said of the variant and its domination of other countries (via CNN).
Fauci then used the threat of the Delta variant as a good reason for anyone over 12 who hasn't been vaccinated to get vaccinated. As of publication, CNBC reported that only the Pfizer vaccine is approved for ages 12 and up, but Moderna applied for approval for ages 12 to 17 on June 10, 2021. As of publication, 44% of the population within the United States is fully vaccinated (via Our World in Data).