The Truth About Trisha Paytas And Gabbie Hanna's Relationship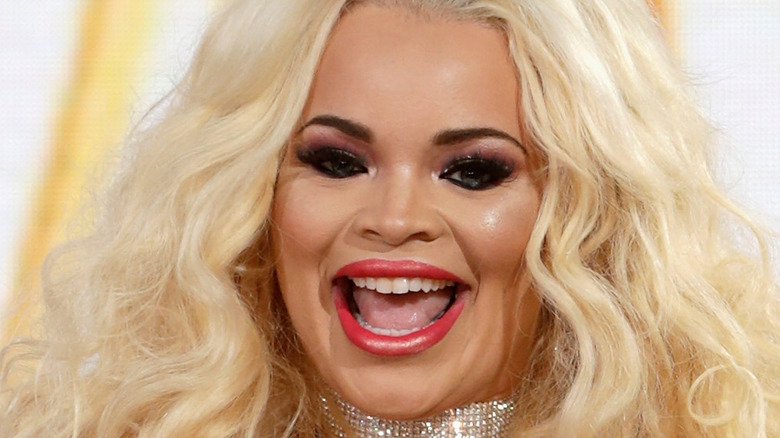 John Phillips/Getty Images
YouTube personalities Trisha Paytas and Gabbie Hanna are no strangers to controversy. Paytas has come under fire a number of times for her problematic past, such as using racial slurs, defending Woody Allen (via YouTube) and most recently, publicly quitting her "Frenemies" podcast following a fight with co-host Ethan Klein regarding their crew's salary (via NY Post). While Paytas may be the queen of dying on questionable hills, Hanna is also an expert at ruffling the internet's feathers.
In 2020, Hanna was shunned for her insensitive video titled "Transforming into a TikTok E-Girl." Hanna received backlash for not mentioning that one of the women she used as inspiration was a murder victim (via Distractify). And that's just one of many errors in judgment Hanna has made alongside poorly crafted makeup brushes, insensitive tweets, and defending an alleged sexual assaulter (via Buzzfeed). Each offense has attributed to Hanna's dwindling subscriber base.
So instead of Paytas and Hanna bonding over their shared missteps, the two internet influencers have also turned on each other.
Trisha and Gabbie have been feuding since 2019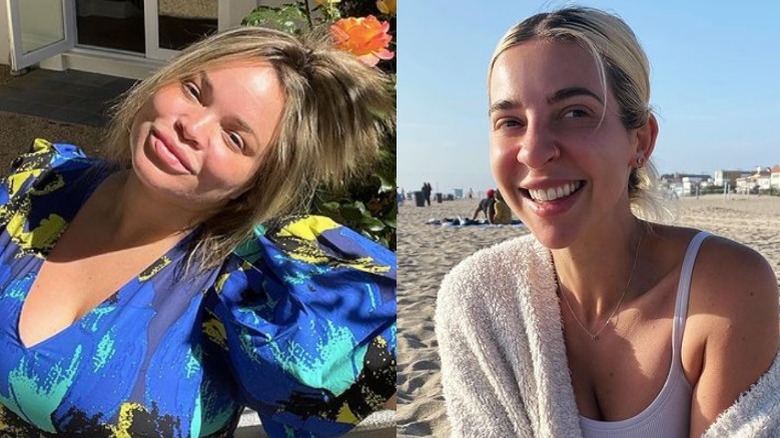 Instagram
Trisha Paytas and Gabbie Hanna have been publicly feuding since 2019, when Paytas posted a YouTube video to her channel titled "WHY I DON'T TRUST GABBIE HANNA." During the almost 15-minute rant, Paytas accuses Hanna of telling her ex-boyfriend, Jason Nash, that she has herpes. 
"When me and Jason started hooking up in 2017 ... [Gabbie] told him 'Hey, be careful, Trisha has herpes and you're sleeping with her," Paytas states. Hanna confirmed the accusations in an Instagram story (via YouTube), adding, "If somebody tells you that somebody has an STD, an incurable STD ... And then you find out that a friend of yours is sleeping with them, is it wrong of you to say, 'Hey just so you know, I've heard this?'"
Since Hanna's admission, their internet spat has snowballed into a full-out war. In February 2021, Hanna invited Paytas onto her podcast to hash out their differences, but the meet-up went left very quickly. Paytas accused Hanna of editing their conversation to "suit her narrative" and promptly blocked Hanna on all social media platforms (via Centennial Beauty). "I blocked her everywhere cause I have no interest in the back and forth with someone delusional not seeking help," Paytas tweeted shortly after the podcast went live. 
Hanna responded to the tweet via Instagram live calling Trisha a "liar" and a "hypocritical, fake, b***h" via Twitter. It seems these YouTubers won't be collaborating again anytime soon.