Here's How Much Zooey Deschanel Is Really Worth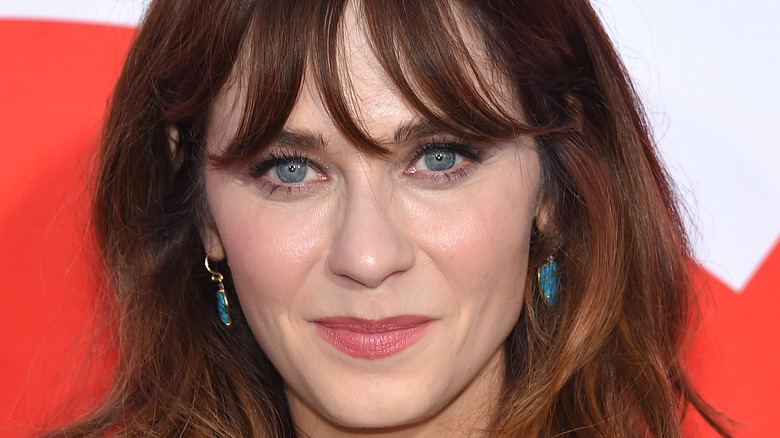 Shutterstock
Zooey Deschanel has been a staple on our screens since the 2000s, with roles in films like "500 Days of Summer," "Yes Man," "Elf," "The Happening," and TV's "New Girl" (via IMDb). Now, the actor is taking new career challenges by becoming the co-host of  ABC's "The Celebrity Dating Game," along with singer Michael Bolton, and joining the team of shopping-rewards app "Merryfield" as co-founder and chief creative officer (via Boston.com). 
While Deschanel is playing matchmaker on screen, she is happily in love with "Property Brothers" star Jonathan Scott. "I just think Jonathan is just the nicest person in the world," Deschanel said in an interview with Today. "So, I'm just really lucky. I just try to be as nice back as, you know, he is. And it works." The couple met in 2019 when the Scott twins competed against the Deschanel sisters in "Carpool Karaoke," per House Beautiful. 
Previously, Deschanel was married to Death Cab for Cutie's vocalist Ben Gibbard from 2009 to 2012 and film producer Jacob Pechenik from 2015 to 2020, although the couple announced their split in 2019 (via Nine.com). The 41-year-old actress has two kids with Pechenik, daughter, Elsie, and son, Charlie.
So, what is the net worth of this multi-talented star?
Zooey Deschanel was making this much per episode of New Girl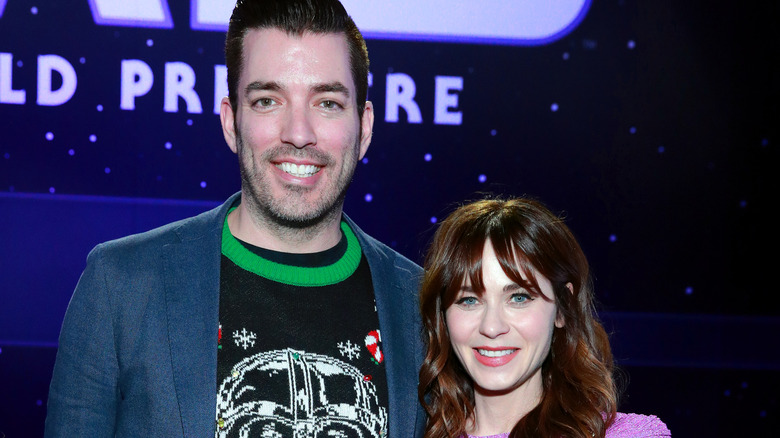 Rich Fury/Getty Images
Besides her successful acting career, Zooey Deschanel is a content creator and singer. She was co-founder of the lifestyle site Hello Giggles, which is now own by Meredith Group. While Deschanel no longer creates content for the site, some of her old music videos are still available to the public including one with Joseph Gordon-Levitt. For more than a decade, Deschanel and her friend M. Ward have been singing and touring under the name She & Him and have amassed a huge fandom. The duo was nominated for a Grammy award thanks to their song "So Long" from "Winnie the Pooh" (via IndieWire).
Deschanel's finances became public following her divorce from Ben Gibbard, which revealed that she had three credit cards with zero balance and spent $600 per month on laundry, according to Business Insider. Deschanel made $125,000 per episode of "New Girl," playing one of her most iconic roles, Jessica Day. Back when that report came out in 2012, Deschanel had a net worth of around $4 million. But as of today, Deschanel has a net worth of $25 million (via Celebrity Net Worth).