The Surprising Job Angelina Jolie Would Have Chosen If She Wasn't An Actress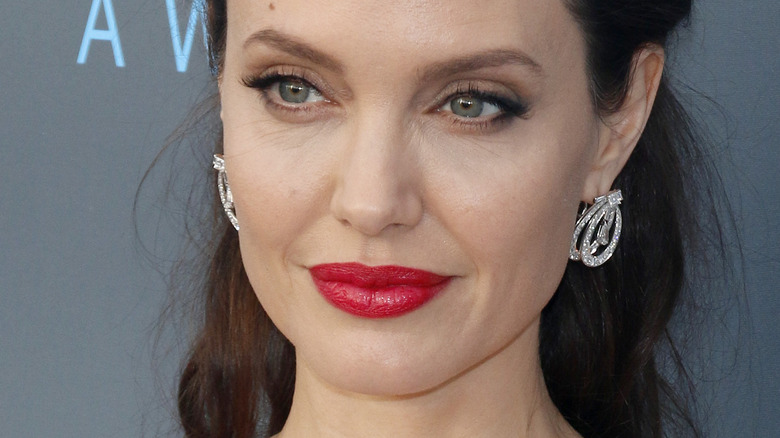 Shutterstock
It's hard to imagine Angelina Jolie not on the silver screen or in the public spotlight. After all, she grew up in Hollywood as the daughter of actor Jon Voight (via Biography) and has been tabloid fodder for decades. From her dramatic and adventurous screen turns to her romances and marriages to Billy Bob Thornton and Brad Pitt, Jolie seems made to be a celebrity. However, she would have chosen something completely different if she didn't become an actor.
Jolie exudes glamour and even got her big break in the HBO biopic movie "Gia" in 1998, chronicling the life of fashion model Gia Carangi (via HBO). Soon after, she earned an Academy Award nomination for Outstanding Supporting Actress for playing a depressed and suicidal character in "Girl, Interrupted" (via Biography). Yet this successful star had a backup job in mind. If acting hadn't worked out, she would have become a funeral director, according to the New York Daily News.
A tragic experience may have sent Angelina Jolie on a different career path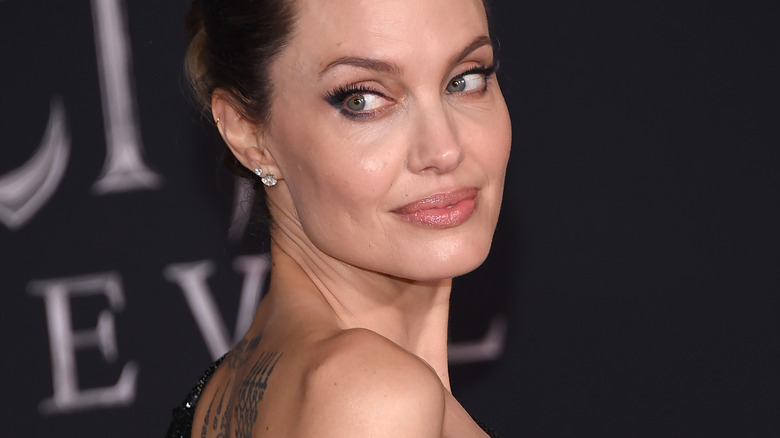 Shutterstock
Angelina Jolie has been the fashion envy of women for decades, as she's walked the red carpet and married Brad Pitt in a Donatella Versace-created wedding gown (via The Knot.com). So, being a funeral director is as opposite as it gets for the successful star. But losing a family member made her think about how funerals are conducted and gave her a need to want to change them.
"It sounds like this very strange, eccentric, dark thing to do but in fact I lost my grandfather and was very upset with his funeral," Jolie told "60 Minutes" back in 2011, according to the New York Daily News. "How somebody passes and how family deals with this passing and what death is should be addressed in a different way. If this whole acting thing didn't work out, that was going to be my path."
Luckily for audiences, that whole acting thing worked out in spades, with Jolie soon to be seen in two new movies that will just add to her long list of credits, "Eternals" and "Every Note Played" in 2021 (via IMDb).