John Stamos Made This Huge Lifestyle Change Before Becoming A Father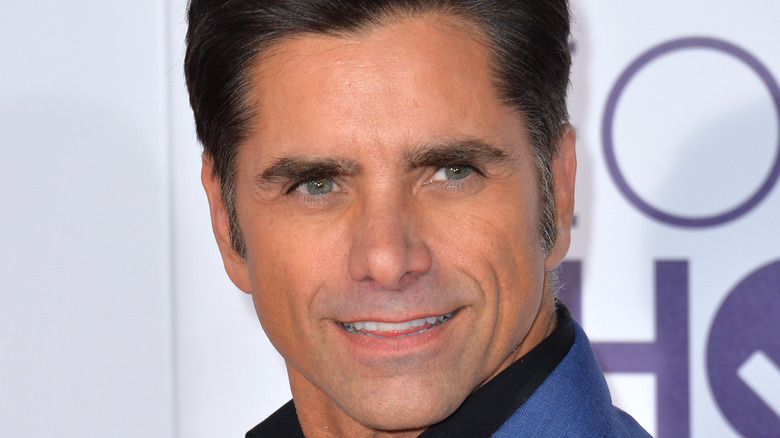 Shutterstock
It's fair to say that John Stamos has been enjoying fatherhood. The "Full House" star became a dad in April 2018 at age 54, two months after his wedding to his second wife Caitlin McHugh (via People). He recently spoke to Entertainment Today about a touching moment he shared with his son on stage with the Beach Boys, who Stamos often plays with during live performances. "I had this beautiful moment last week at Petco's stadium, where he sat on my lap during 'God Only Knows' and it was like a moment that I never thought I would ever have. You know, it was nice," Stamos revealed while starting to get choked up. 
Despite his "Full House" character being a dad to three kids in total, in real life Stamos became a father for the first time later than the average American. The average age for first-time dads in the U.S. was 31, as reported by The New York Times in 2018. There was one particular lifestyle change that Stamos felt it important to make before becoming a father, however, and it's something he achieved around six years ago (via People).
John Stamos has been sober for six years now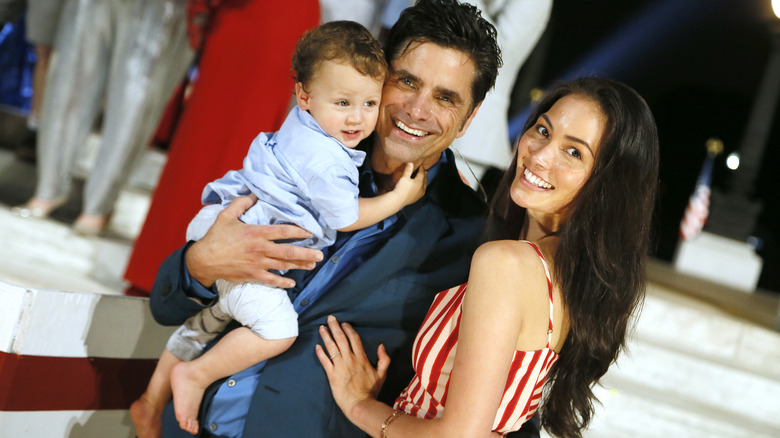 Paul Morigi/Getty Images
"It's been close to six years in June that I sobered up," revealed John Stamos on an episode of E! News' "Daily Pop" (via People). He explained that he couldn't have been a father earlier on in his life, saying that sometimes it was "fun" but that at other times it could be "unhealthy."
In 2015, the actor was charged with a DUI, got three years' probation, and duly checked himself into rehab for a 30-day stay, during which he undertook a substance abuse program. A year later, he started dating Caitlin McHugh, 23 years his junior, and they got engaged and announced McHugh's pregnancy the following year (via People). 
He's adjusted to fatherhood in the years since, saying on Wednesday, "Being a parent is about sacrifice. You don't get rewarded for it. You don't get a trophy or a ring, but what you do get is a child who is more loving, more kind and a smarter version of you, and I think that's really special," (via People).