Donald Trump Makes Cryptic Statement About His Political Future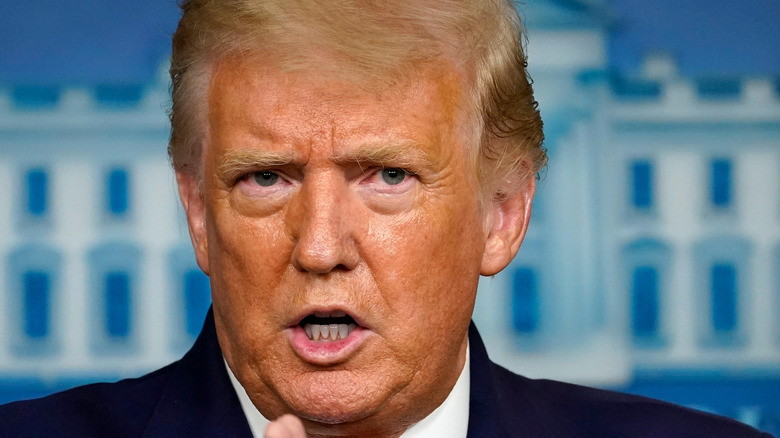 Shutterstock
Unlike other former presidents who leave The White House and embark on new life journeys in their lives outside politics, former President Donald Trump is still talking about the results of the November 4, 2020 election, despite it being called for Joe Biden on November 7 and despite Biden taking office as scheduled on January 20, 2021. During a Sean Hannity interview on Fox News on June 16, Trump admitted he did lose the election, but indicated he still doesn't believe things are over.
"We got 75 million votes, and we didn't win, but let's see what happens on that," he told Hannity, according to Newsweek.
Indeed, the Republican party in Arizona has had an outside organization recounting ballots from Maricopa County since April in hopes of finding discrepancies despite Arizona's officials saying the point of the recount is not to overturn election results, but to improve the process of future elections, according to The Washington Post. Still, Trump speaks of a world where he is still a political powerhouse ready to make a comeback.
Donald Trump has tentative political plans for 2024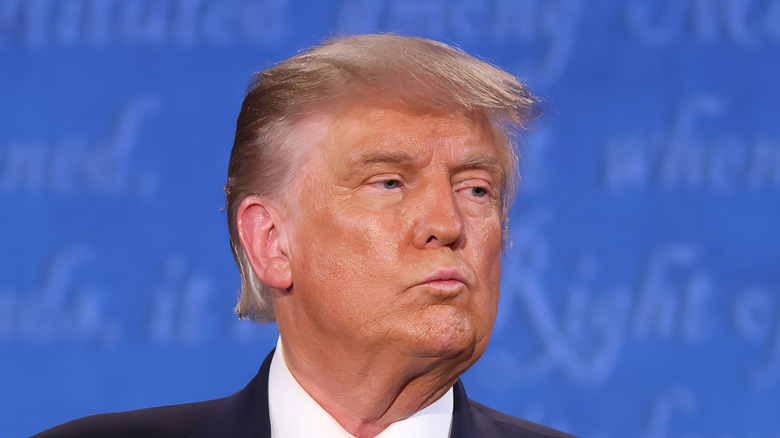 Shutterstock
Despite the former president's myriad of lawsuits following the election trying to get the results overturned in states where he lost, he told Hannity he still believes he can be president again — by running again, but he didn't confirm that he had made the decision to do so.
He said he is waiting until the 2022 midterm elections to firm things up. "[I'll] be making a decision on 2024, but if you look at the numbers, people are liking me more than ever before," he told Sean Hannity (via Newsweek).
When Hannity asked Trump what he would do differently from his 2020 run if he gave it another go in 2024, Trump bragged about his presidency and then seemed to blame others for his loss, saying his accomplishments as president happened under some rough circumstances, according to a tweeted clip of his interview.
"I was under siege with fake investigations ... from phony people with phony Russia, Russia, Russia, which was caused by Clinton and the DNC," Trump told Hannity.