Is This Why Prince Charles Struggles To Forgive Harry?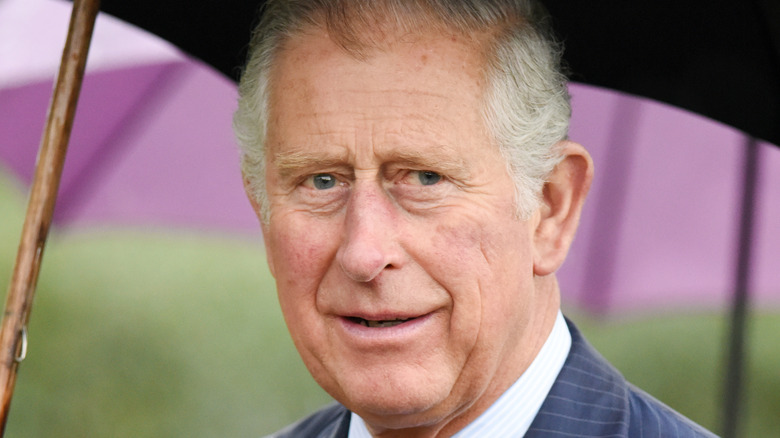 Shutterstock
Prince Charles' relationship with his youngest son Prince Harry has been making headlines for months. The Prince of Wales was said to be unhappy about Harry and his wife Meghan Markle choosing to exit their duties as senior members of the royal family back in early 2020, and things have been strained between the father and son ever since (via Observer). Back in March, Harry and Meghan sat down for a tell-all interview with Oprah Winfrey, where the Duke of Sussex opened up about the state of his relationship with Charles. Harry admitted that his father had stopped taking his phone calls after he and Meghan revealed their intentions to leave the royal lifestyle behind, per Marie Claire.
Harry confessed that his father was upset about his royal exit, but it was something that he felt he needed to do for the well-being of himself, Meghan, and their son Archie. However, Harry has said that he'll continue to try to work on the relationship with Charles going forward, sharing, "There's a lot to work through, there. I feel really let down because he's been through something similar, he knows what pain feels like. I will always love him. There's a lot of hurt that's happened. I will continue to make it one of my priorities to heal that relationship." Now, one royal expert says that Charles is still struggling with his son's public criticisms.
Prince Charles may be too shy to address the situation with Prince Harry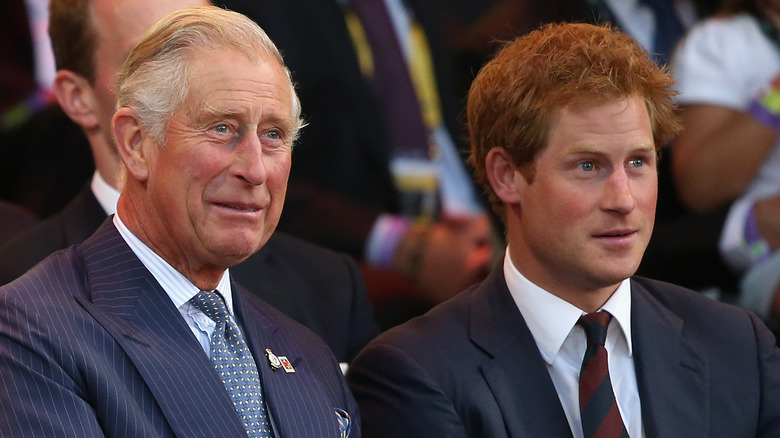 Chris Jackson/Getty Images
According to Us Weekly, Prince Charles may be struggling to forgive his son Prince Harry for everything that transpired in the past two years. "Charles does not agree with Harry trashing his whole family in public. Charles thinks these matters could have easily been addressed in private," a source previously told the outlet. Although the Oprah interview was months ago, the father and son have reportedly not reconciled yet. Now, Princess Diana's friend Stewart Pearce says that Charles' sensitive and very private nature may be a big reason why he and Harry have yet to work through their issues.
"Prince Charles is a very, very shy man, a very sensitive and delicate man, but we see his public personality, but in private, he's immensely sensitive," Pearce stated. "So, what he did was to shrink back and as a result of that became an aloof. Well, that doesn't heal the challenge that's taking place. That's what Charles does ... He can't deal with it because of his sensitivity, so he hides, and what Harry's trying to do is to heal that. Not out of umbrage, not out of anger or revenge or criticism or accusation ... I felt that he was just somebody saying, 'This is the way that it is, and this is why we want to make change,'" Pearce added. Meanwhile, royal expert Nick Bullen revealed to the magazine that Charles still feels "hurt" and "disappointed" by Harry's public criticism of the family.