Angelina Jolie's First Boyfriend Post-Divorce Isn't What You Think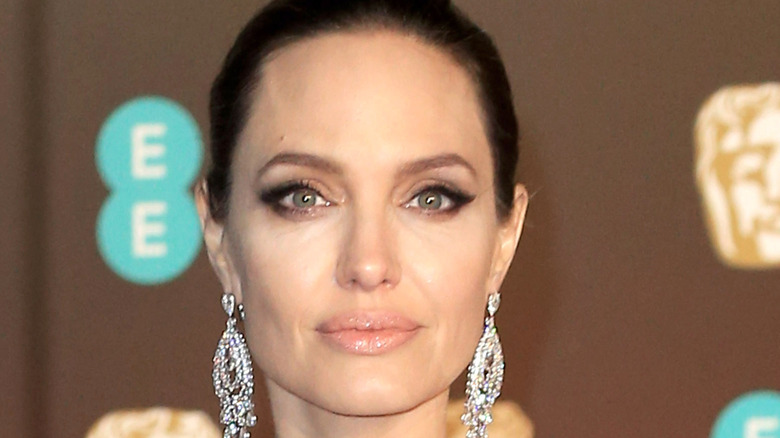 Shutterstock
Through the years, Angelina Jolie has been linked to some of Hollywood's hottest bachelors, including Colin Farrell, Jonny Lee Miller and Jared Leto (per In Touch). But since splitting from Brad Pitt in 2016, the Oscar winner has been committed to staying single as she and her ex fight for custody of their six children – a battle that doesn't seem to be ending anytime soon. Although Pitt was awarded joint custody in May, Jolie is appealing the ruling, with their next court date set for July.
"She will never forgive [Brad]," a source told US Weekly. "She maintains it's far from over and still believes that justice will prevail."
Those hard feelings appear to have made Jolie hesitant when it comes to dating. Since their breakup, Pitt has been rumored to have had flings with Sienna Miller, Charlize Theron and German model Nicole Poturalski (per Bustle). Yet Jolie has only been seen out and about with her six children. In fact, Jolie admitted that she has been "alone for a long time now" (per SheKnows).
"She's been introduced to a few guys and had a handful of dinners. But it never went anywhere," a source told OK! "Brad didn't just break her heart, he shattered it. It'll take a real leap of faith for her to trust someone again."
Angelina is ready to start looking for love again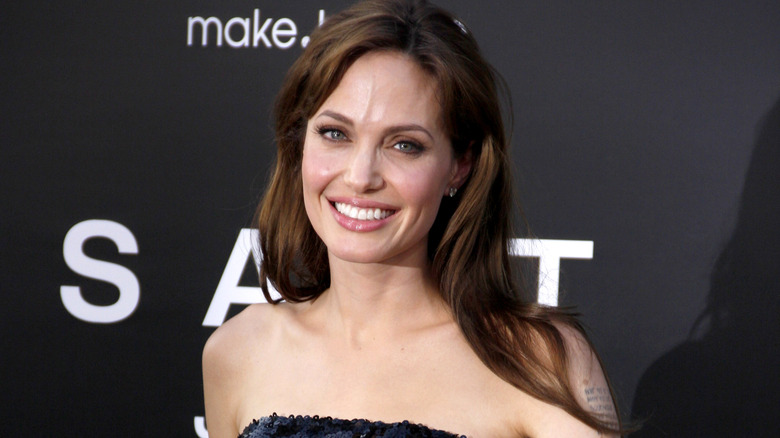 Shutterstock
A few years after her painful split from Brad Pitt, Angelina Jolie was reportedly seeing "a handsome, older-looking man who is a real estate agent," but the relationship was never serious. "Angie was in a very bad place after [her] split [from Brad]," a source told Entertainment Tonight. "Just having another adult to spend time with has been helpful."
But now Jolie is showing signs that she might be ready to find love again – and her friend Ellen Pompeo is reportedly helping her with the search for Mr. Right. "Angie likes the idea of dating a fellow A-lister who can relate to her about living in the spotlight, and Ellen's been helping out with suggestions," a source told OK! "She wants fun and adventure again, and is ready to really go for it."
In fact, Jolie might even be returning to an old flame. She was recently seen leaving the Brooklyn, New York apartment building of her ex-husband, Jonny Lee Miller. The two, who met on the set of the movie "Hackers," were married in 1995 and divorced in 1999.
"That's where I met Jonny, who is still a great friend," she told Hello! in 2014. "So I think of him when I think of that. Although, I'm sure the movie looks so ancient now, but we had a lot of fun making that."