The Surprising Cosmetic Procedure People Are Getting As The Pandemic Winds Down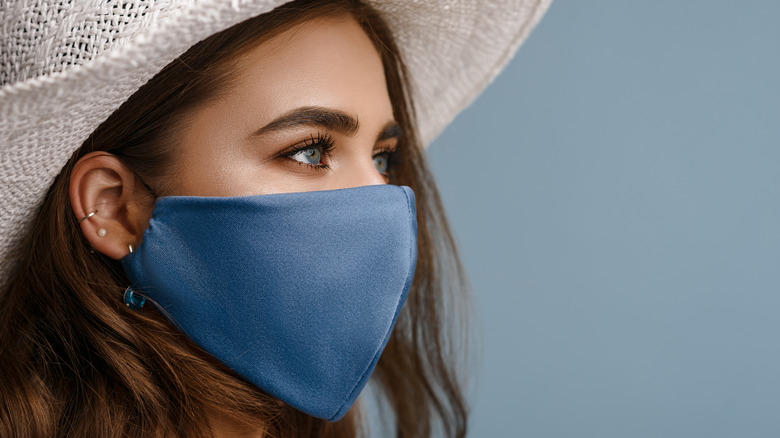 Shutterstock
After more than a year wearing masks due to the coronavirus pandemic, we're finally taking them off as COVID-19 vaccinations increase and cases decrease. Now that faces can be seen again, people are more conscious about how they look — and that includes their teeth. According to NBC, SmileDirectClub reports a steep rise in people requesting both teeth whitening and teeth alignment procedures.
Coronavirus restrictions have been lifted in some of the biggest cities in America, including New York and Los Angeles (via ABC), and people are getting out again. That might also make them more conscious of the way their teeth look after a year of hiding behind a mask. In fact, the CDC told vaccinated people in May that they no longer needed masks.
"It is vital that people feel better about themselves, feel better about their health," Dr. Jeffrey Sulitzer of SmileDirect told NBC. "When they start to reveal themselves and go back into the social environment, the value of a smile is just incredible."
Requests for cosmetic dental procedures are on the rise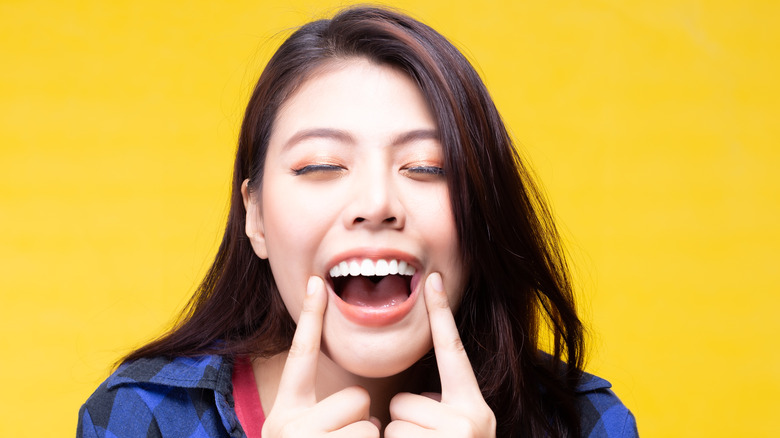 Shutterstock
Dr. Kourosh Maddahi of Beverly Hills admits that when the pandemic first began, people were only coming in for emergency cosmetic procedures for things like a chipped tooth. He also told NBC there was a slight uptick in September of 2020 for teeth whitening and attributed it to people not liking what they saw on Zoom. However, it was in March of 2021 when the requests truly started pouring in.
"So there was a pent-up demand that they were looking at themselves on Zoom, but they were scared to come in and now they're vaccinated," Maddahi said. "They definitely want to do something about it."
Manhattan husband and wife dentists, Ramin Tabib and Elisa Mello, said they are finding the same thing on the East Coast. "There's so much happening as far as consults that are coming in for whitening," Tabib told NBC. "I keep hearing it: whitening, whitening, whitening."