Why A Royal Expert Says Prince Harry Should Stay Home For The Unveiling Of Princess Diana's Statue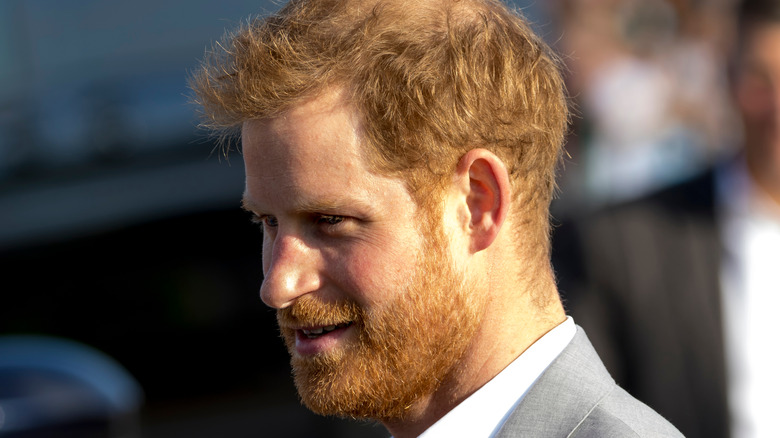 Shutterstock
Prince Harry is expected to return to the U.K. next month to reunite with his brother Prince William. The duo is set to appear together at the unveiling of a statue in honor of their late mother, Princess Diana. However, due to the rift between the brothers, there are plenty of questions surrounding their reunion (via Express). Since Harry and his wife Meghan Markle opted to exit their roles as senior royals, the Duke of Sussex has only reunited with the family one time, at Prince Philip's funeral in April. Following that reunion, royal expert Katie Nicholl weighed in on the state of Harry's relationship with his family.
Nicholl told ET that things are "not going to be resolved in one or two family meetings. I think there's still quite a way to go. The idea that Harry's suddenly going to come around to William's way of thinking, and vice versa, I think is way off. I think there do need to be more conversations, there's clearly still a lot of hurt, a lot of resentment, and a degree of mistrust on both parts," she said. "It's early days, but I think the hope is that come July — when we are hoping to see the brothers stand once again shoulder by shoulder to unveil the statue in memory of their mother — that the relationship will be stronger and in a better place," Nicholl added. Now, another royal expert is weighing in on the situation and claiming that Harry may want to stay home instead of attending the unveiling ceremony.
Will the royal rift overshadow Diana's tribute?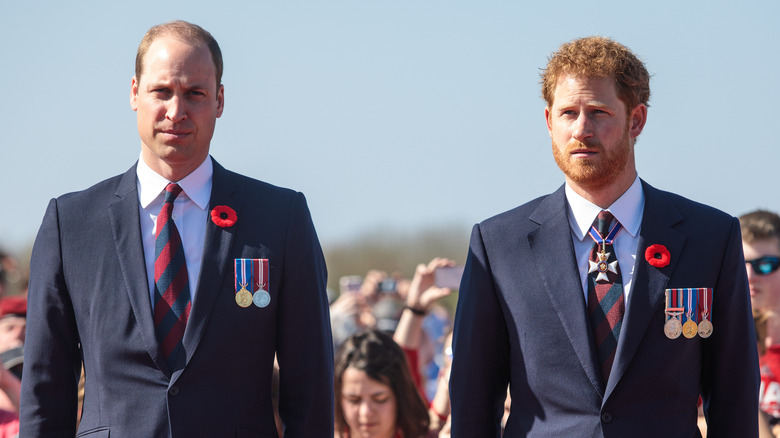 Jack Taylor/Getty Images
According to Express, there are still questions about whether or not Prince Harry will join Prince William when the statue of Princess Diana is unveiled on July 1. Royal expert Angela Levin shared her opinion about the situation this week, revealing that things are so messy between the brothers that Harry may want to sit this event out. While Levin admits that the statue means a "great deal to both of them," the current drama going on in the royal family could possibly overshadow the otherwise heartwarming and sentimental tribute to Diana on what would have been her 60th birthday.
"It's a huge embarrassment that this joyous occasion is clouded by the current situation. I just hope it doesn't take attention away from the extraordinary woman they are celebrating," Levin stated. "William and Harry will make separate speeches, which wasn't always the plan. It will be quite a stressful day for the Royal Family as they never know what Harry is going to say next. It would have almost been easier if he didn't come, but it's Harry's mother as much as she was William's so it's important that he is there," Levin added. Meanwhile, although Harry hasn't officially confirmed his appearance at the event, it has been reported that his wife Meghan Markle isn't likely to attend as she recently gave birth to the couple's daughter Lilibet Diana, per InStyle.