The Real Reason Keeping Up With The Kardashians Began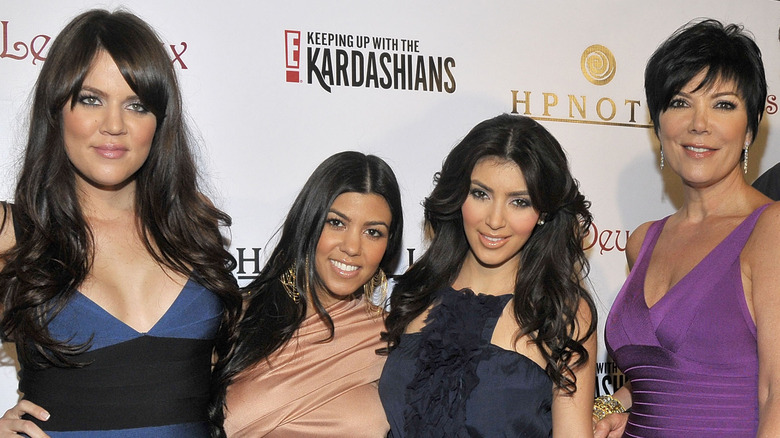 Charley Gallay/Getty Images
Fans watched "Keeping Up With the Kardashians" for 20 seasons before the famous family ended the series in June 2021 (via People). The family members have become some of the most talked-about celebrities in Hollywood and shared the ups and downs of their lives with the world. No one could have expected how fast the reality series would take off or how popular it would become, including Ryan Seacrest, who is responsible for bringing the show to the airwaves, per Haute Living.
"I loved watching 'The Osbournes,' which was really the first show of this [reality] genre. I started thinking about what another show could be like or who another show could be about, which is how [The Kardashians] started," Seacrest said. "We went to some casting directors in L.A. and said, 'We're interested in meeting families who want to be on a series or are interested in being in the world of television.' The Kardashians were interested."
Seacrest admitted that he didn't know the family well, but sent a camera crew to their house for a day to film them. The tape was "absolutely golden," and Seacrest recalled running the tape to E! — that's how the iconic series, which has become generation defining, began. 
The show was supposed to promote the family's clothing stores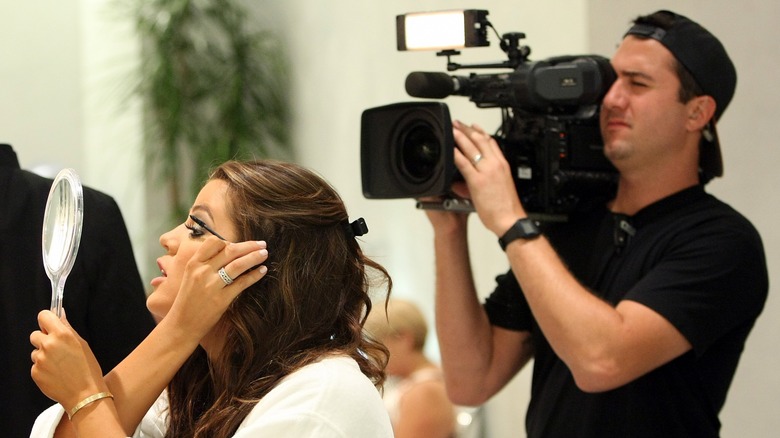 Ethan Miller/Getty Images
According to Insider, the reason behind the Kardashian family's decision to appear on reality television may shock some fans. Although it appeared that their rising celebrity status may have been the driving force, the original thought behind the show was to drive business to the family's clothing stores, Kris Jenner revealed back in 2014 on the "Beyond Candid With Giuliana" show.
For her part, Kim Kardashian later confirmed her mother's words during an interview with Variety. "I was thinking this might not last very long, but we'll grow a great business and expand online. I thought it would be great press. I didn't think it would turn into what it turned into," Kardashian admitted. Fans may remember, the Kardashians owned two stores when "Keeping Up With the Kardashians" started, including one called Dash and another named Smooch, which were heavily featured on the show.
Of course, the Kardashian's brand became so much bigger than their stores, with many of the family members branching off to create their own businesses over the years, an accomplishment that Ryan Seacrest says he respects. "I admire Kris, because she has done an amazing job at taking what was just a television show and building it into a massive empire for the family," Seacrest told Haute Living.