Rules Contestants Have To Follow On Too Hot To Handle
Netflix's "Too Hot to Handle" is a twist on the classic dating show, only this time contestants must forfeit sex to win a cash prize (via Netflix). This isn't "The Bachelorette," but it sure is entertaining. Known for its steamy kisses and conventionally attractive contestants, "Too Hot to Handle" premiered in April 2020 and is back for a second season. Season 2 is slated for a June 23, 2021 premiere, and will see new contestants vying for both money and love (via Variety).
The rules of "Too Hot to Handle" are fairly simple. As Lana the robot — the overseer of the contestants — states in the Season 2 trailer, "For those of you who need reminding, there is to be no kissing, no heavy petting, and no sex." The goal is to pluck these hotties from the real world and seclude them somewhere where they may have their best shot at making deep, meaningful connections with the other contestants instead of jumping directly into a hook-up with one another. We've all heard that technology is making us distant from other humans, but this show's aim is to rectify that while being incredibly entertaining (and steamy, because you know they can't keep their hands or tongues to themselves that long).
These are even more rules that contestants must follow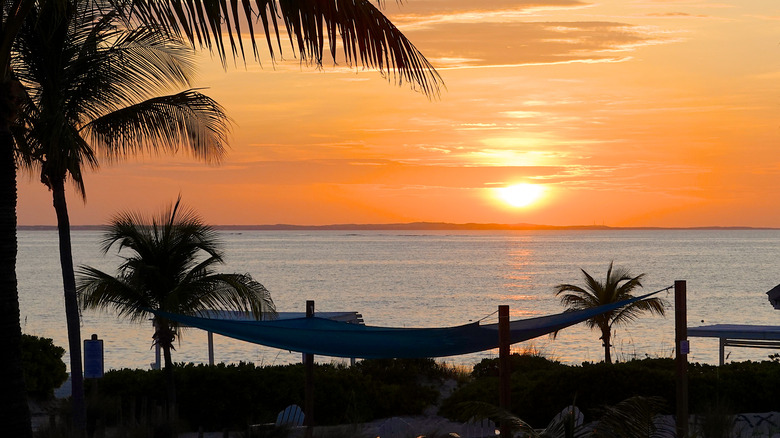 Shutterstock
What makes the Turks and Caicos-set "Too Hot to Handle" particularly interesting is that the contestants are essentially sabotaging one another. The series' grand prize is $100,000, but each time a contestant kisses someone or any time two contestants have sex, money is deducted from the $100,000, as seen in Season 2's trailer.
In addition to this staple rule, "Too Hot to Handle" contestants must follow a variety of other rules and lessons. They must, for example, consent to being filmed at all times, vow not to masturbate (as the series counts this as sex and would thus cost a prize money reduction), accept that they can be sent home any time, accept that any one can win the prize money, participate in mandated self-growth exercises, and accept that your alcohol intake will be limited during the series' filming (with contestants being allowed two drinks each night), among many other rules (via Women's Health Magazine).
A lot of these rules, such as being filmed and mic'd at all times and having limited alcohol, are standard for reality competition series, but others are more interesting and unique to "Too Hot to Handle." Did you know cuddling is allowed? Perhaps this is because cuddling could help form a deep connection between the two cuddlers. In either case, the show's premise is unique, and Season 2 is sure to leave us enthralled.