Would Princess Diana Ever Have Gotten Remarried?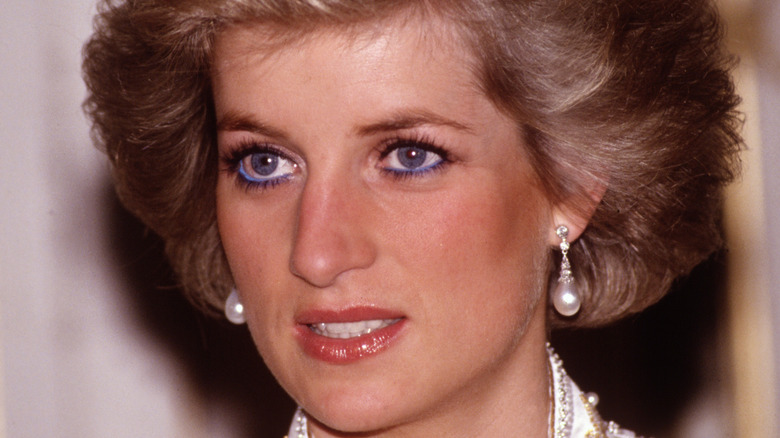 David Levenson/Getty Images
Princess Diana and Prince Charles have one of the most talked-about relationships of all time. The couple met in November 1977 while Charles was dating Diana's older sister, Sarah, per Vogue. However, the couple didn't strike up a romantic relationship until 1980. The pair reportedly didn't spend much time together before Charles popped the question at Windsor Castle in February 1981. Diana was just 19 years old at the time. The couple married a few months later in July 1981 as an estimated 750 million people watched the couple say their vows. Charles and Diana welcomed their first son, Prince William, in 1982, followed by their second child, Prince Harry, in 1984. By 1986, both Charles and Diana were reportedly having affairs and were said to be very unhappy in their marriage.
Their relationship woes played out in the media, and the two announced their split in December 1992. However, the couple didn't officially end their marriage until 1996 (via History). Diana got a large settlement in the divorce. She also got to keep her apartments at Kensington Palace and retained her title of Princess of Wales. However, she relinquished the title of Her Royal Highness and gave up any future claims to the throne during the divorce.
"We had struggled to keep it going, but obviously we'd both run out of steam," Diana said of her split during a BBC interview, adding that she was filled with "deep, deep, profound sadness" over the situation. Now, one British journalist is revealing how the divorce impacted Diana's outlook on marriage.
Princess Diana never wanted to remarry
Georges De Keerle/Getty Images
According to The Sun, journalist Petronella Wyatt met Princess Diana multiple times before her tragic death in 1997. During one such event, Wyatt says that she and The Princess of Wales attended the same dinner party in the summer of 1995. It was there that the two women bonded over their single status, and Diana reportedly opened up to Wyatt about her feelings on getting married again following her divorce with Prince Charles.
Wyatt claims that Diana moved their chairs close together and asked for advice on being single. "Most decent men are put off by me. You know, my situation and all the baggage that goes with it," Diana reportedly stated. Wyatt also recalls asking Diana if she would consider getting married again. "No way. But I would like to redo some things," the Princess allegedly replied.
Wyatt also recounted another meeting with Diana that occurred after her divorce was finalized. "I sat next to Diana and she spoke a great deal of her new-found friendship with Prince Charles. That made her very happy. But I always thought, and so did friends of both her and Charles, that she remained a little in love with him," Wyatt confessed.  Sadly, Diana never got the chance to have another long-lasting romance as she was shockingly killed in a car accident on August 31, 1997, in Paris while trying to escape the paparazzi, per Biography. However, her legacy is being kept alive today by her two sons, William and Harry.