The Sustainable Clean Skincare Brand You Need To Try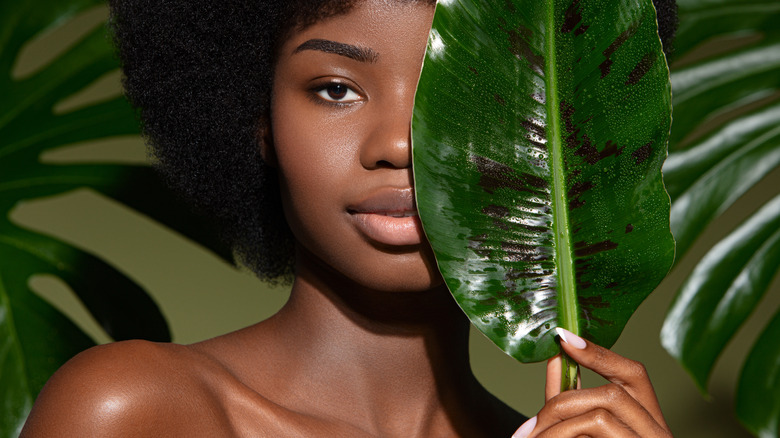 Shutterstock
Truly "clean" beauty products used to be impossible to come by, but thanks to a renaissance of clean beauty and sustainability, a number of brands are committing to low-waste, plastic free, all-natural, organic products (via Going Zero Waste). However, making a conscious effort to solely buy sustainably is easier said than done. To truly leave a microscopic carbon foot print involves researching brands, ingredients, production-practices, and more (via The Good Trade). 
By this point, we know most of the "no-no" ingredients to avoid when looking for a new product, such as fragrances, formaldehyde, and parabens (via Byrdie). But unfortunately, brands can be sneaky, hiding harmful ingredients behind chemical jargon or small fonts. And who has time to hack into the main frame every time they run out of concealer? Luckily, we've done the intelligence reconnaissance for you. 
There's no need to sacrifice quality when looking for a cruelty free, nontoxic brand. Here's a clean company committed to making products that would please even the most uncompromising hippie. 
Versed Skincare is the cleanest drugstore brand
Versed Skincare is the brand you have to try, as it's affordable, clean, and effective. Versed calls itself "the cleanest drugstore skincare brand" and boldly lists its ingredient list on their website to prove it (via Versed). The brand has an entire page dedicated to sustainability and what they're doing as a company to preserve our planet. In addition to using only vegan ingredients and 100% FSC-certified paper packaging, Versed also has maintained net-zero greenhouse gas emissions since launching their products in 2019, using only energy efficient practices.
The skincare brand definitely checks off the sustainability box. But how about effectiveness? Not only does their website include a "Skin Decoder Quiz" to help consumers build a routine, but the brand also features a "Good Skin Blog" to help guide newbies through their products. Who What Wear noted that they were especially impressed by the Versed Guards Up Daily Mineral Sunscreen, which protects skin from sunlight and blue light indoors or out.
But perhaps the brand's biggest selling point is its affordability. Every Versed product is around $20. You can't put a price on sustainability, but it certainly helps.