How Chad Michael Murray Really Feels About His Role In Gilmore Girls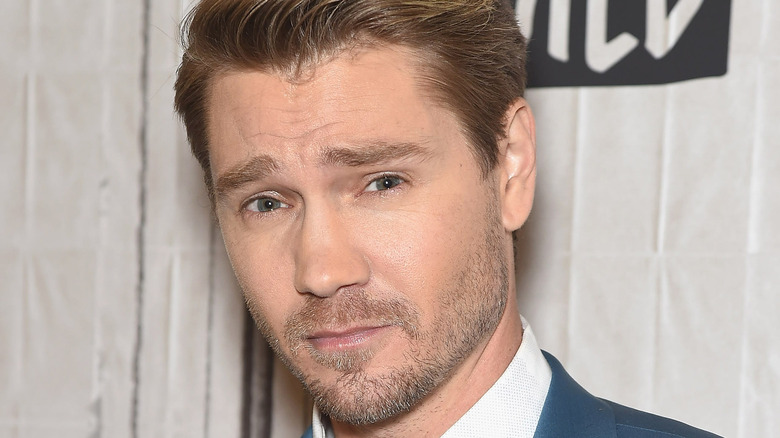 Gary Gershoff/Getty Images
When fans think of Chad Michael Murray's acting career, they likely think of his lead role on the hit CW drama "One Tree Hill." However, before he was cast as Lucas Scott, a high school basketball player with a heart of gold, Murray had fans swooning in other acting roles on teen dramas such as "Dawson's Creek" and "Gilmore Girls" (via IMDb). According to Bustle, Murray portrayed the role of Tristan Dugray on "Gilmore Girls." The character was a classmate of Rory Gilmore's (Alexis Bledel), who was rich and arrogant but seemed to have a bit of a crush on Rory during her time at swanky private school, Chilton. Tristan was a recurring character during the first two seasons of the show, and even caused some issues between Rory and her adorable boyfriend, Dean, played by Jared Padalecki.
Although Murray didn't return to the show for the "A Year In The Life" revival on Netflix in 2016, he told Entertainment Tonight that he was happy that his former co-stars got to reunite for the project. "I haven't personally seen it, but I know everyone's really excited. I wish I could've been there but it's all good — life is good. All my buddies got to go back," the actor stated. Despite only being a supporting character on the series, Murray has previously admitted that he had a great time working on "Gilmore Girls" in the early days of his career.
Chad Michael Murray made lasting friendships on Gilmore Girls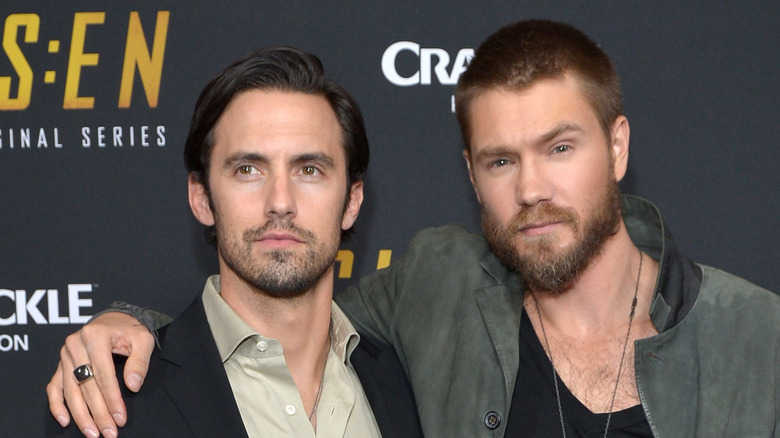 Charley Gallay/Getty Images
According to InStyle, Chad Michael Murray still has a lot of love for his "Gilmore Girls" character, Tristan Dugray. In fact, the actor said he had a blast while filming the show, and holds the friendships that he made while on set as some of his most dear. "I actually really enjoyed Tristan. Everyone rooted for him. He was that guy that you wanted to be close to, but you knew you just couldn't be," Murray stated. "I think I was an infant when I was on 'Gilmore Girls.' I was 18 or 19 years old when I did the show, which is crazy to think that it was that long ago," he added, revealing that the role allowed him to become close with other actors such as Jared Padalecki (Dean) and Milo Ventimiglia (Jess).
Murray revealed that he made "great long-term friendships" with actors Padalecki and Ventimiglia, and said that they're still all friends to this day. "Seeing those guys really brings back old memories, and it brings up a time when we were young and just looking to see what the future would hold. So that's very, very, very cool," Murray confessed. When asked if he would rather live in the "Gilmore Girls" fictional town of Stars Hollow or the "One Tree Hill" town of Tree Hill, North Carolina, Murray revealed that the two places are very similar. "I do believe a lot less people got shot or drastically hurt on 'Gilmore Girls,' so let's go with that," he joked.