This Iconic Voice Actor Lost The Role Of Joey In Friends Twice
Whether you're a baby boomer or a Gen Z baby, you definitely heard of the legendary show "Friends." And more than likely, you've binged the series almost a dozen times. But in case you haven't, the 10-season show revolves around the lives of six New York City friends trying to navigate life, love, and friendship. But of course, since it's a sitcom, they always do it in an entertaining, wacky way.
From 1994 to 2004, fans followed the six friends — Ross, Rachel, Monica, Chandler, Joey, and Phoebe — and let them into their hearts. The six have become legendary and a staple for every TV binging night (via IMDb). And it's hard to imagine anyone else playing those iconic roles. For instance, actors Ellen DeGeneres and Jane Lynch almost snagged the role of Phoebe, Nancy McKeon almost got Monica, and another iconic actor auditioned multiple times for Joey Tribbiani (via Hollywood.com). Any guesses as to who? Here's a hint: he became a recurring character throughout the show.
Hank Azaria auditioned for the role of Joey, but ended up getting a recurring role in Friends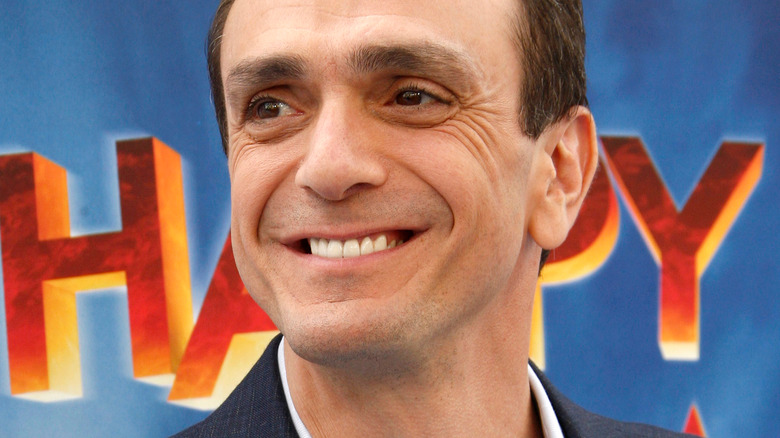 Shutterstock
Iconic voice actor Hank Azaria is one of many who auditioned for a leading role on the hit series "Friends." He explained on The Late Late Show, about how he auditioned twice for the role of Joey Tribbiani. "I went and auditioned for Joey and got rejected. But, and this was the first and only time I've done this, I asked to go back in." He continued saying, "I know you said 'no' to me once, but I just want to try it again, because I like that show that much.' And I went back in... And I got another very quick 'no.' As quick as the first time." While he didn't get the role of Joey Tribbiani, Azaria did get a recurring role throughout the show as David, a failed scientist and Phoebe's on-and-off again romance (via People).
Azaria went on to further explain in the same interview just how much he wanted the part: "Matthew Perry is actually a very dear friend of mine, and so we all read the script. We didn't know it was going to be the huge phenomenon it turned into ... and we were all so desperate to be in it." Ultimately, the role went to Matt LeBlanc and everything turned out for the best.