The One Beauty Tip Leslie Mann Passed On To Her Daughter Maude Apatow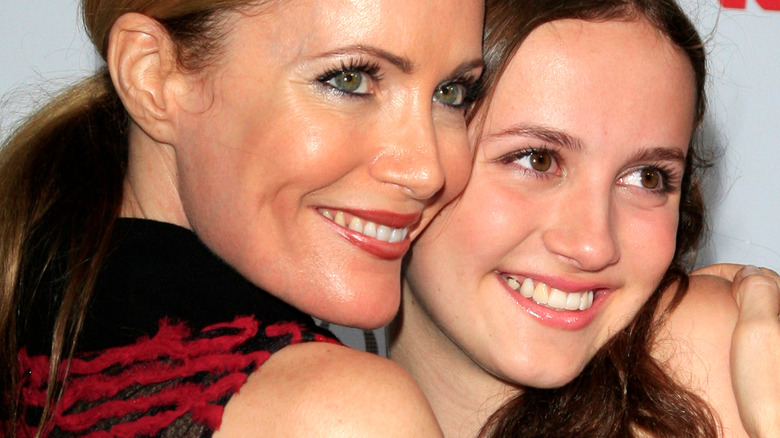 Shutterstock
She's not just funny, she's also gorgeous — and Leslie Mann has learned her fair share of beauty secrets over the years. In interviews with outlets like InStyle, Glamour, Byrdie, Shape, and Refinery29, she's gushed about her favorite products, the beauty trends she tried over the years, and the makeup tips she passed down to her daughters.
As costars on movies like "Knocked Up," "Funny People," and "This Is 40," Mann has guided her children, Maude Apatow and Iris Apatow, through the ropes of Hollywood (via IMDb). They even have a new project coming up called "The Bubble," a movie that leans a little autobiographical as they play actors trying to make a movie amid a pandemic (via Deadline). But while Mann takes her role as a movie mentor seriously, she's also been happy to play their beauty guru, too (via Byrdie). Over the years, she's passed down some serious wisdom, but there's one beauty tip that she thinks is the most important of all.
Leslie Mann made sure daughter Maude Apatow knew one beauty rule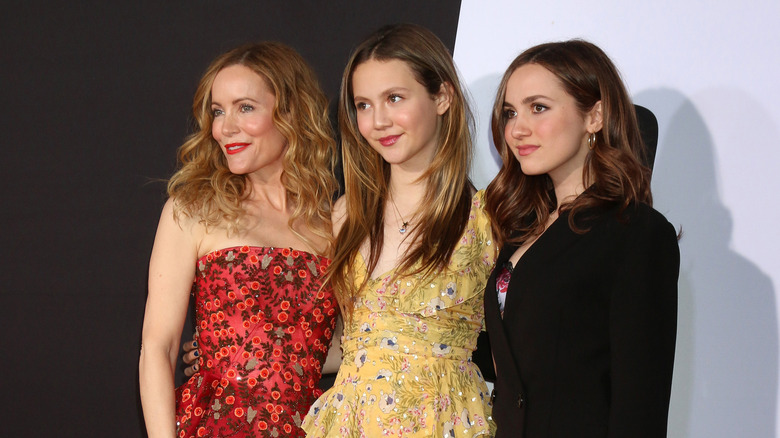 Shutterstock
In an interview with Byrdie, Leslie Mann emphasized that the most important piece of beauty advice she shared with her daughters was telling them not to over-pluck their eyebrows. It was a rule she learned the hard way — and one she wanted to make sure to pass on.
"Just don't pluck them," she told Byrdie, revealing she "over-plucked" back in the day when thin eyebrows were in. "I had the thin brows, but then they didn't grow back. ... Now they're filled in, but without anything on my eyebrows, I have none left."
When her daughters and their friends started to get to the age where they were concerned about their appearance, she made sure to let them know early that it would be a mistake to over groom. "I tell all of Maude and Iris's friends not to pluck their eyebrows," she shared.
Thankfully, her daughters are listening. In a separate interview with Refinery29, Maude revealed she was grateful for the tip. "Oh yeah, I'm so glad I never over-plucked my brows," she shared. It sounds like mom knew best on this one!