How Shirley Temple Really Got Her Start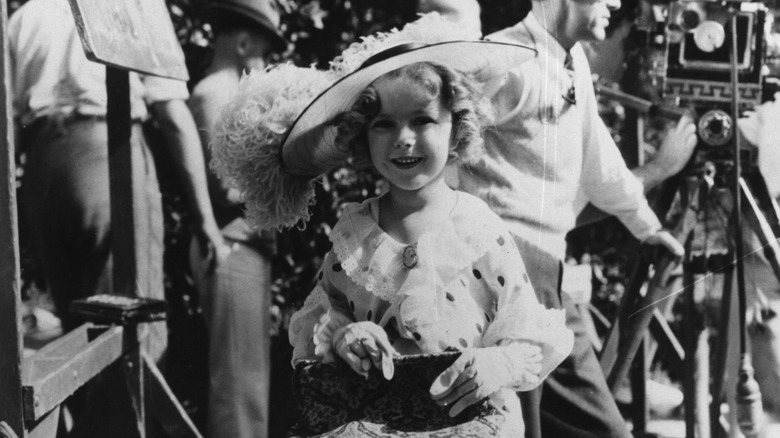 Hulton Archive/Getty Images
When one thinks of Shirley Temple, it's easy to conjure up images of a pint-sized young girl with perfectly-styled golden ringlets and an innocent plaid dress singing "On The Good Ship Lollipop" with all the innocence of a happy-go-lucky child. However, that happy-go-lucky kid got her show business start in small films playing an adult.
Shirley Jane Temple was one of Hollywood's first child stars and was born in the Hollywood area in Santa Monica, California, on April 23, 1928. Her mother is the one who decided her daughter would be a star when Temple was just 3 years old. She enrolled the little girl in Melgin's dance studio and in 1932 an agent took a liking to her, casting her in what was called "Baby Burlesks," as reported by The New York Times. Early in the late 19th century and early 20th century, sexually-explicit burlesque shows were popular, according to Britannica. "Baby Burlesks" was a take on that, per the Times.
In these little film shorts, small children played adult roles and were dressed in adult costumes that ended at the waist. Below the waist, they wore large fake diapers with safety pins, with Temple and other children performing parodies of popular movies of the era, including "The Front Page" and "War Babies" (via the Times).
Shirley Temple lived a much different life from her Hollywood beginnings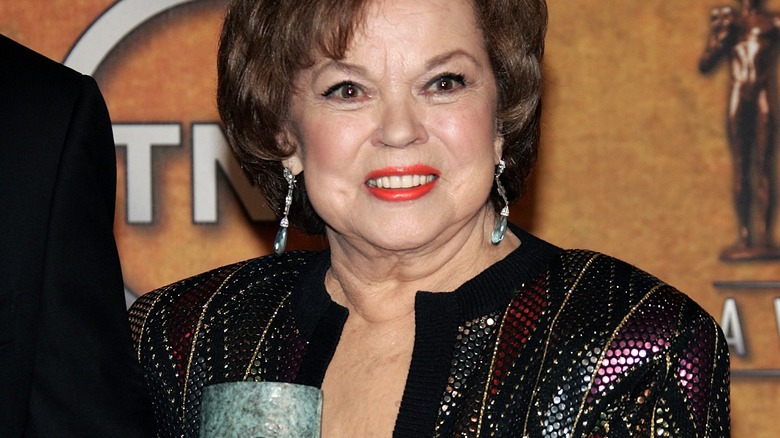 Vince Bucci/Getty Images
Shirley Temple eventually went on to become a worldwide child sensation, appearing in a host of films in the 1930s. She made hits out of "Heidi," "Little Miss Marker," and "Carolina." She even won a special Academy Award dubbed "Outstanding Personality" in 1934 for her classic "On The Good Ship Lollipop" performance in "Bright Eyes" (via Biography).
However, as Temple grew from a child star to a Hollywood starlet, she didn't find as much success and eventually left show business. Instead, she entered the world of politics and public service, becoming the president of the Multiple Sclerosis Society and the co-founder of The International Federation of Multiple Sclerosis Societies in the 1960s after her brother was struck with the disease, according to The New York Times. By then, Biography explains that she was known as Shirley Temple Black after marrying Charles Alden Black in 1950.
Eventually, Temple Black ran for Congress in 1967 and became a U.S. diplomat, serving as U.S. Ambassador to the United Nations from 1969-1970 and as the U.S. Ambassador to Ghana in 1974. Temple Black passed away at age 85 on February 10, 2014 (via The Washington Post).