Inside Kate Middleton's Letter On The Frightening Impact Of The Pandemic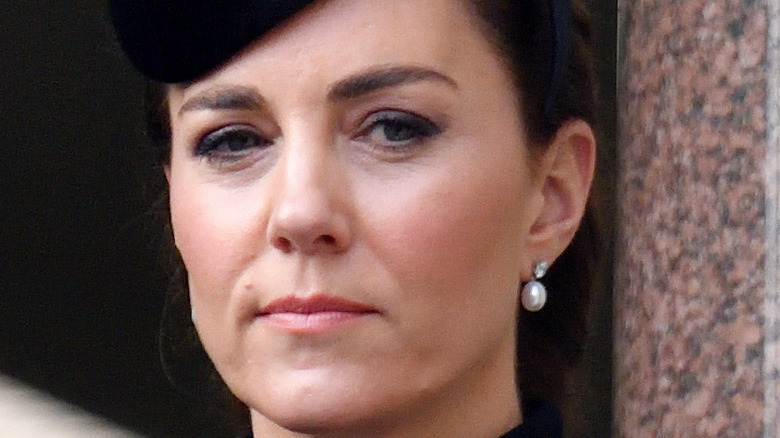 Pool/max Mumby/Getty Images
Kate Middleton has paid tribute to the tireless work of children's hospices amid the coronavirus pandemic. The Duchess of Cambridge, who is patron of East Anglia Children's Hospices, praised the work of hospice centers across the U.K. in a heartfelt open letter on June 21, in which she described the past year as a "tough and frightening" time for families. 
Kate penned the emotional message in honor of Children's Hospice Week 2021, and a segment of the duchess' open letter was shared on the official East Anglia's Children's Hospices' Instagram account. 
"Today marks the start of Children's Hospice Week 2021 and our Royal Patron, HRH The Duchess of Cambridge, has sent a personal message of support for Children's Hospice Week to thank children's hospices and celebrate the vital work we do," the organization wrote on Instagram, adding, "This year's theme for Children's Hospice Week is 'Pushed to the Limits,' reflecting how families using our services have been pushed to theirs this last year."
Keep reading to see the duchess' heartfelt sentiments about the role children's hospices played in the pandemic this year.
Kate's open letter paid tribute to families with seriously ill children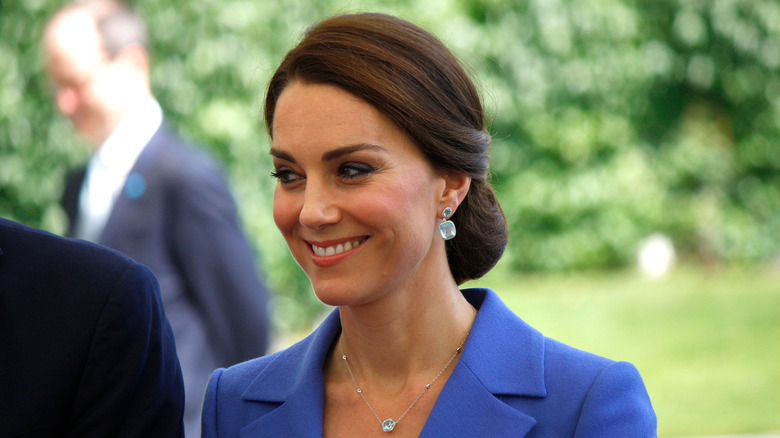 Shutterstock
In Middleton's open letter, which was uploaded in full to the East Anglia's Children's Hospices website, the duchess praised the "remarkable work" of hospices across the United Kingdom, describing them as a "lifeline" for many families. "The last year has been a difficult one for everyone, and especially tough and frightening for families with seriously ill children. Many started shielding long before others, worrying about the pandemic and what it might mean for their child," Kate wrote. 
"Children's hospices are a lifeline, and I have been privileged to see first-hand the remarkable work they do. They give families the care and time they need to make treasured lifelong memories — the chance to be parents, not carers. Vitally, they are also there when it is time to say goodbye, making sure a family has privacy and dignity so they can grieve together, and are able to receive support for as long as they need it," the duchess added. 
Per The Daily Mail, the letter arrived just a few days after Kate discussed her hopes for her new institution, The Royal Foundation Centre for Early Childhood, which will aim to shed light on the importance of early development during childhood and how it can impact society at large. Speaking with a panel of experts on June 18, the duchess expressed that she hopes the institution will make it "more common to speak about emotions and feelings."