How Elaine Hendrix Really Feels About Her Character In The Parent Trap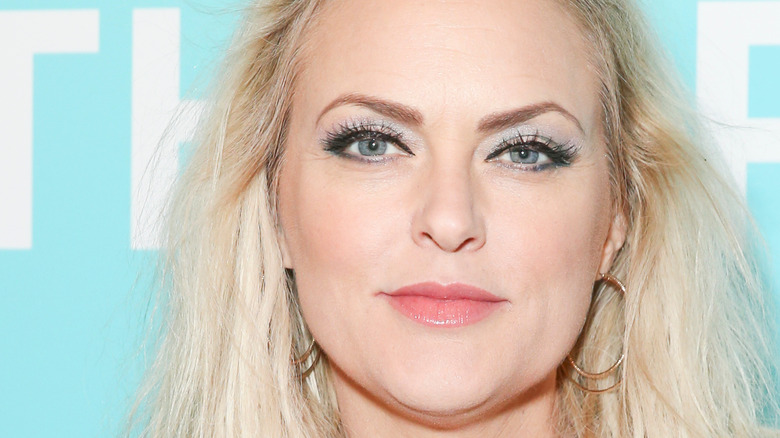 Shutterstock
In the 23 years since "The Parent Trap" starring Lindsay Lohan was released, the film has had an incredibly enduring legacy. A remake of the original 1961 film, "The Parent Trap" starring Hayley Mills, the Lindsay Lohan version keeps in place much of the film's original plot — with the exception that the mom relocated to London, rather than Boston. Starring Natasha Richardson and Dennis Quaid alongside Lohan, the reboot was co-written by Nancy Meyers and husband Charles Shyer, with Meyers making her directorial debut (via The Hollywood Reporter and IMDb).
The film went on to earn a whopping worldwide box office of $92,108,518 and today is remembered fondly, so much so that actress Elaine Hendrix has been more often asked to revisit her role in the film (via Box Office Mojo). In "The Parent Trap" Hendrix plays Meredith Blake, the soon-to-be wicked stepmother/femme fatale engaged to Quaid's Nick, and the erstwhile villain of the film — the only thing, in the twins' eyes, keeping their parents apart.
But what does Hendrix think about Meredith, all these years later? The answer just so happens to be the title to another Meyers film: "It's Complicated".
Meredith Blake: Villain?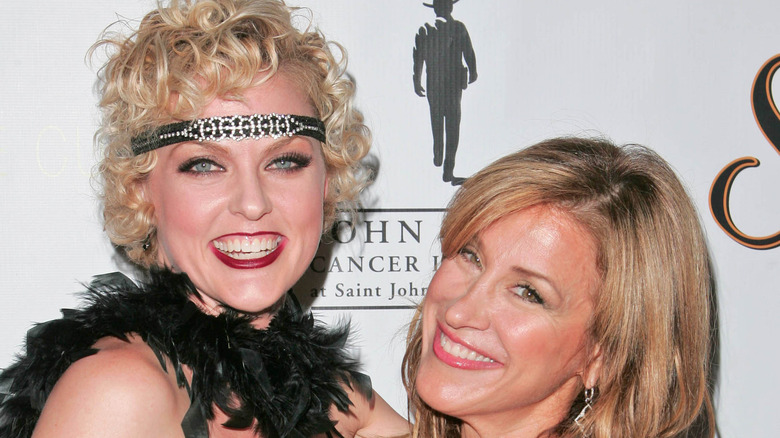 Shutterstock
If you ask Hendrix, Meredith Blake isn't a villain — not to her at least, anyway.
"One of the keys to playing villains is that the characters, you never think of yourself as a villain, like, ever. So Meredith Blake, no. Like to me, everyone else is catching up to everything I had already thought about her and that narrative Meredith thought about herself," Hendrix told Us Weekly. "So of course, she wasn't the villain. Of course, she was the victim to these two little monster twins and their parents."
Hendrix has a lot of fun invoking Meredith Blake on Twitter (via BuzzFeed). For example, when one user wrote, "help I am now 26, the same age as Meredith Blake in the Parent Trap, so if u need me I'm quitting my career and moving to Napa to seduce some hot millionaire dads!!!!!," Hendrix quote tweeted her and wrote, "I don't recommend it."
It's hard to blame Hendrix for so often revisiting Blake, particularly since it sounds like the movie was as fun to make as it is to watch. While filming, Hendrix grew close with Lisa Ann Walter (who plays Chessy) and the two currently remain that way. "Lisa and I would just create characters and improv and girl talk. And then we would spend time together on the weekends on our off days. We became fast friends," Hendrix said.
A memorable role and a new best friend? What more could an actor ask for?