How To Smooth Frizzy Hair During Humid Summer Weather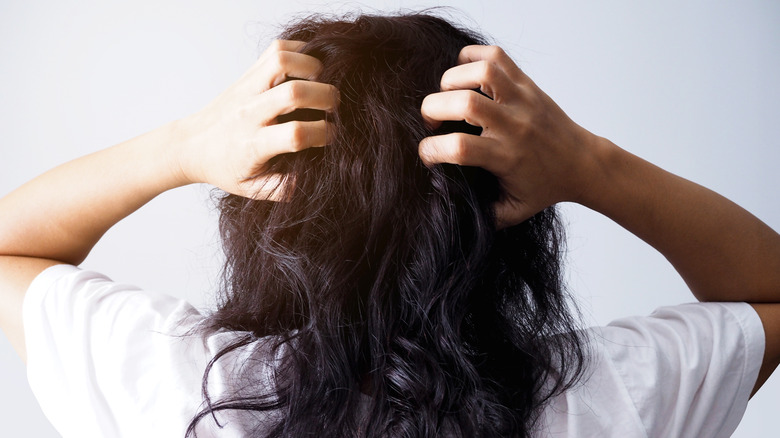 Shutterstock
It's summer, and while we love the hot weather and the beautiful scenery, there are also some downsides to this season. What is one such downside? The humidity!
Imagine straightening your hair — a process that takes an hour or more — and walking outside and seeing your straightened hair puff up due to the humidity. Messed up, right? Luckily, there are ways to smooth your frizzy hair. According to InStyle, one way to tame frizzy hair is to determine why your hair is frizzy in the first place. The outlet reported that frizziness is an example of hair damage, so you might want to look into hair mask treatment. 
"If the flyaway hair is caused by breakage, a strengthening hair treatment can help restore the strands," Jeremy Tardo, a celebrity stylist, said. "If your hair is dry, a treatment masque can help to repair the cuticle, restore moisture and help flyways lay flat."
Next, per Self, make sure you're using the right shampoo and conditioner. In addition to damage, frizzy hair is also related to porosity, which is how much your hair absorbs moisture, the outlet added. That said, use the right products so your hair absorbs the right amount of hydration.
There are the steps you should take towards taming your frizzy hair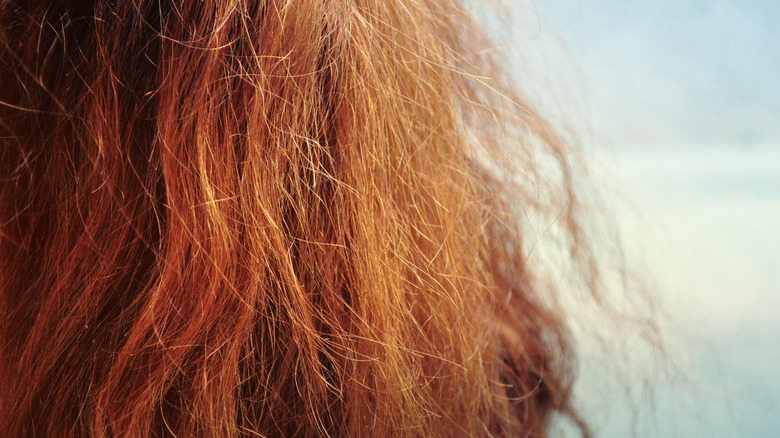 Shutterstock
Shampoo and conditioner are not always enough to tame your frizzy hair in the summer — you must also use a leave-in conditioner, Self reported. Celebrity stylist Andrew Fitzsimons spoke to the outlet and recommended Daily Dose Miracle leave-in as his go-to for taming frizz. "It's lightweight and non-greasy, so it won't add weight or build up on your hair," he said. "It's also formulated without skin-irritating ingredients and helps restore the hair's natural moisture balance to combat frizz." Sounds like a win-win. 
Once your hair is properly hydrated, now it's time to get your straightener out. But, before you flat iron your stands, grab your heat protectant. Per InStyle, a heat protectant will, well, protect your hair (which prevents frizz in the long run).
And, that's it! If you're still noticing frizz in your hair, even after completing these steps, then you should look into drying your hair a different way (with a cloth towel) or sleeping with a silk scarf, InStyle added. Either way, you got this — summer humidity and hair frizziness can't keep you down.