Who Is Todd Palin, Sarah Palin's Ex-Husband?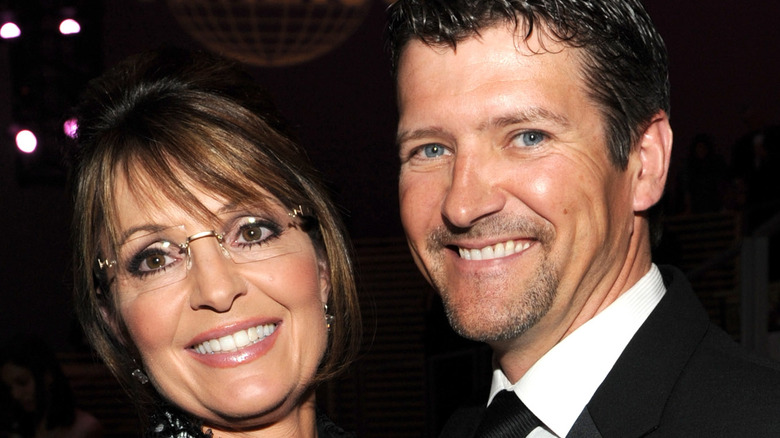 Kevin Mazur/Getty Images
Sarah Palin's divorce from her ex-husband, Todd Palin, was finalized in March 2020 (via People). The pair had been married for 31 years. Sarah Palin rose to fame when Senator John McCain selected her to be his running mate in 2008; at the time she was serving as the first woman governor of Alaska (via Biography). McCain lost the election to Barack Obama and Palin resigned from her position as governor in 2009.
Per The Associated Press, Todd Palin was unique among first spouses in America, and not just because he was one of the few men in the role (as of 2007, Sarah was one of five women governors in the country). The outlet noted that Todd had worked a blue collar job in the oil industry for almost 20 years. When he was first gentleman of Alaska, Todd's cause of choice was encouraging young people to consider careers in the oil and gas industry.
"For those of us who learn by touching and tearing stuff apart and for those who don't have the financial background to go to college, just being a product of that on-the-job training is really important," Todd said (via Associated Press).
Todd Palin's career was affected by his wife's position as governor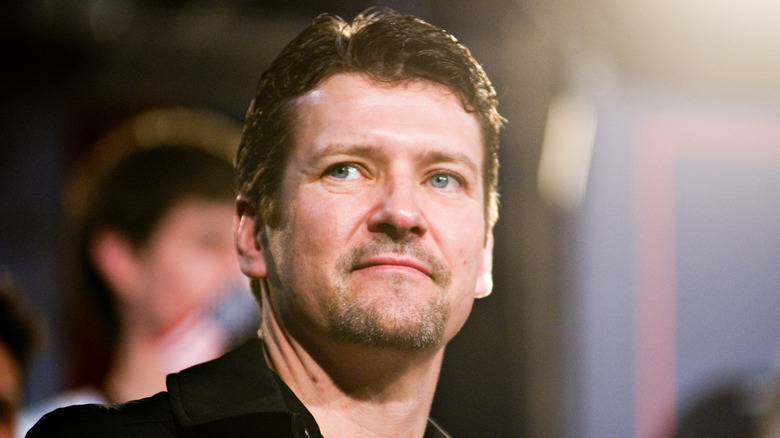 Shutterstock
According to The New York Times, Todd Palin was working as a production supervisor at BP, a British oil and gas company, when Sarah Palin was elected governor of Alaska. He took a seven-month leave of absence from his job due to a potential conflict of interest; BP was in negotiations with Sarah's administration pertaining to natural gas pipelines.
Todd's salary as a production supervisor was between $100,000 and $120,000 at the time of his departure (via The Associated Press). He returned to BP as a production operator. Because the role wasn't managerial, it wasn't considered a conflict of interest.
In 2009, CBS News reported that Todd had resigned from BP. His resignation came two months after Sarah resigned from her position as governor. According to CBS, Sarah's upcoming memoir was part of a multi-million dollar book deal. Sarah's spokesperson said that Todd was resigning to spend more time with his family.
Sarah and Todd Palin have five children together. At the time of their divorce, their youngest son, Trig, was 12 and still living at home (via People). They also have seven grandchildren, as reported by Distractify.
Todd has also worked as a commercial fisherman and his favorite hobby, snowmobiling, has earned him some money, according to CBS News. Todd has reportedly won $5,600 in snowmobile races. Every year he participates in Iron Dog, which is the longest snowmobile race in the world.