The Truth About Adele's Damaged Voice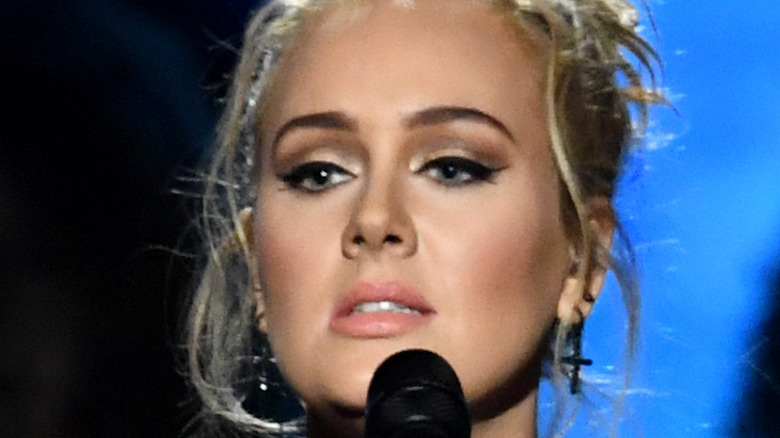 Kevin Winter/Getty Images
Smooth and soulful – that's how one would describe Adele's unique and recognizable singing voice. With the human voice being a natural musical instrument, it needs tender loving care. But even with tender loving care, vocal cords can still become damaged causing the musical instrument to need a break. Vocal cord issues have plagued Adele for years – it's what kept the beloved singer from performing for several years.
The Briton's voice has been put to the test on more than one occasion, but her 2017 concert tour came to an abrupt end in June 2017 when she had to cancel her shows in Britain's Wembley stadium, the BBC reported. 
The singer was heartbroken and so were her fans, but she had just seen a doctor and knew it would be impossible to sing. According to Insider, Adele had already completed 121 performances of her world tour with only two more to go when she had to deliver news that was devastating to her and her fans.
Adele takes to social media to apologize to her fans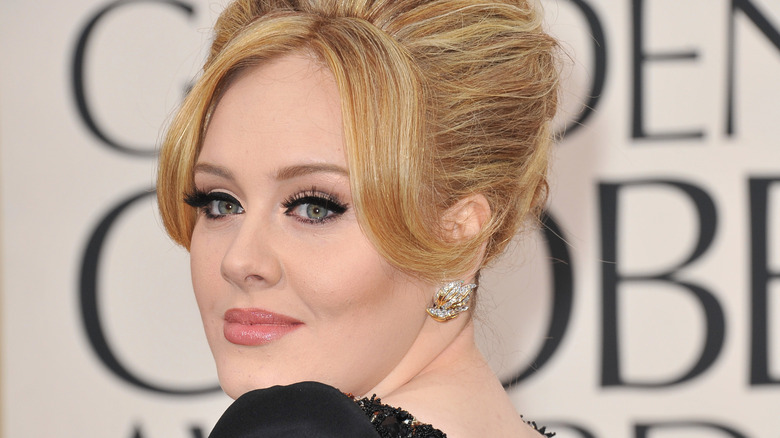 Shutterstock
Adele was devastated that she couldn't perform for her legions of fans who had bought tickets and anxiously waited for their chance to hear her voice live. The singer took to Twitter to apologize to her fans with a touching note which included her reasons for canceling the shows. 
The press release began, "I don't even know how to start this. The last two nights at Wembley have been the biggest and best shows of my life. To come home to such a response after so long away doing something I never thought I could pull off but did has blown me away. However, I've struggled vocally both nights." 
The message continued, "I had to push a lot harder than I normally do. I felt like I constantly had to clear my throat, especially last night. I went to see my throat doctor this evening because my voice didn't open up at all today and it turns out I have damaged my vocal cords. And on medical advice I simply am unable to perform over the weekend. To say I'm heartbroken would be a complete understatement."
The "Rolling In The Deep" singer went on to explain that she had been taking steroids for her voice but she was at the maximum dosage. She also knew she couldn't lip sync because the concert would have seemed inauthentic.
Adele has new music on the way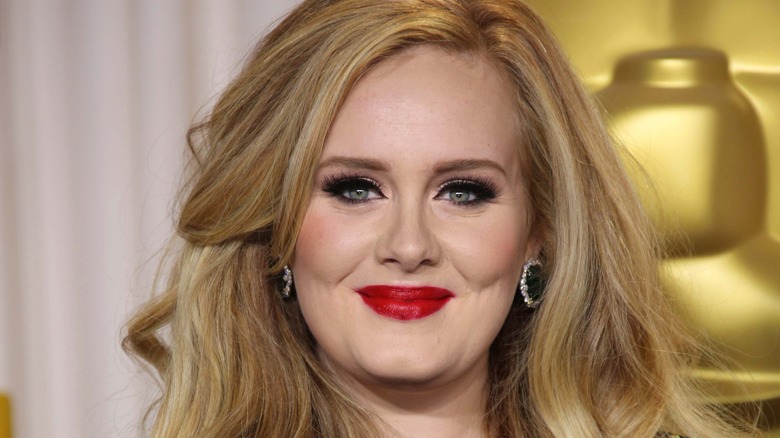 Shutterstock
The 2017 vocal damage was not the first time Adele encountered voice issues that forced her to take a break. In 2011, the singer suffered from a vocal cord hemorrhage when she was singing live on the radio, reported The Straits Times. That damage had to be repaired via vocal cord microsurgery. She was only in her early 20s at the time.
The 2011 surgery didn't stop Adele, as she went on to release another album in 2015 titled "25" which produced more hits for the singer, including "Hello" and "When We Were Young," according to Biography.
While she took an extended break from music after canceling the last of her 2017 shows due to vocal cord damage, word began circulating in 2021 that she was about to release a new album. Fans had already seen her host "Saturday Night Live" in 2020 and were disappointed when she didn't sing, according to US Weekly, but that didn't mean Adele was finished with her musical career.
As of this writing, Vogue explains that her newest album does not have a name nor does it have a release date, but the album appears to be ready to go whenever Adele is ready to give us more of that moving, deep, rich voice that's made her one of the most popular singers of the 21st century.