Sarah Paulson Just Shared The Most Cringeworthy Story About Matthew Perry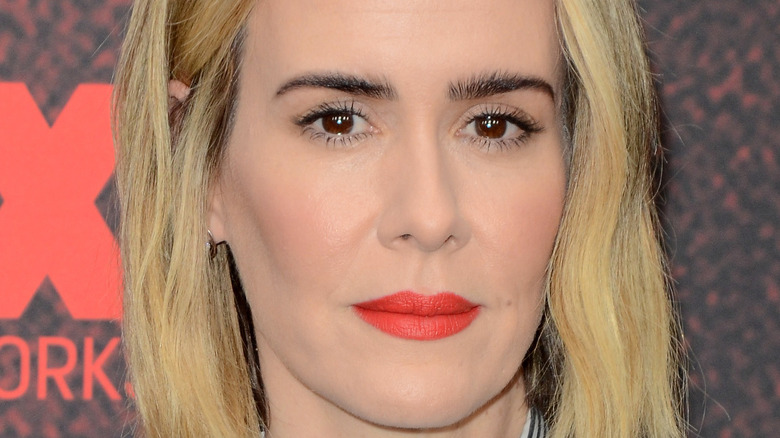 Shutterstock
Sarah Paulson appeared on Monday night's episode of "Jimmy Kimmel Live," where the 46-year-old "American Horror Story" actress opened up about a cringeworthy experience she had with Matthew Perry at a "make-out party" that the late Carrie Fisher invited her to years ago.
"I didn't see anyone make out, but there was a hat with names in it and you were supposed to make out with whomever you pulled out of the hat," Paulson told host Kimmel on the June 21 episode of his show, via People. According to Paulson, there were a number of A-listers in attendance at the event, including Shirley MacLaine and Queen Latifah, but out of all of them, it was the 51-year-old "Friends" actor who drew her name, prompting a super-awkward reaction.
"Matthew Perry pulled my name out of the hat and then promptly left the room," Paulson recalled. "I saw him. He was like, 'Oh, well,' and he was like, 'I got you.' And I was like, 'Uh, well, let's kiss.' And he was like, 'No.'"
Sarah Paulson ultimately got a kiss from Matthew Perry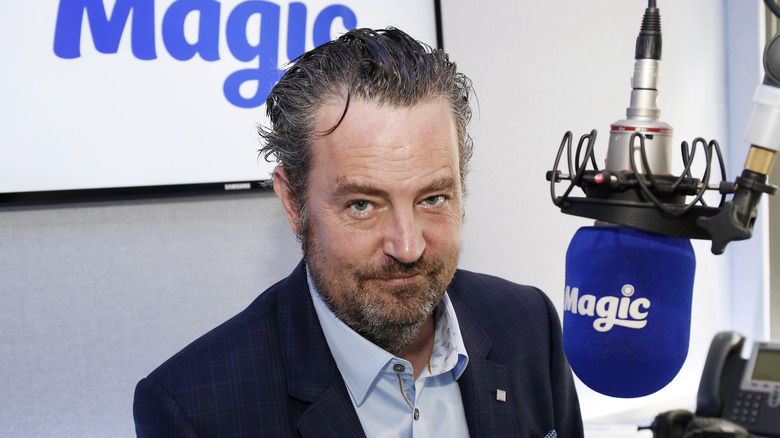 Alex B. Huckle/Getty Images
Sarah Paulson went on to reveal to Kimmel, via People, that she and Matthew Perry "knew each other" before their encounter at the "make-out party."
"We knew each other a little bit through one of my very best friends in the world," Paulson shared with Kimmel. "So it was awkward." Although Paulson, who has been dating 78-year-old Holland Taylor since 2015 (via Insider), and Perry, who is newly single (via Vanity Fair), didn't lock lips at the event, the actors were later cast as romantic partners on "Studio 60 on the Sunset Strip," which aired on NBC for one season from 2006 until 2007. 
"I got my kiss ... I got several kisses. And boy did he regret not taking me up on it back at Gore Vidal's make-out party!" Paulson laughed.
"Studio 60 on the Sunset Strip" was based around the production of a live comedy show and also starred DL Hughley, Amanda Peet, and Bradley Whitford.