Why Vin Diesel Is Taking The Blame For His Feud With Dwayne Johnson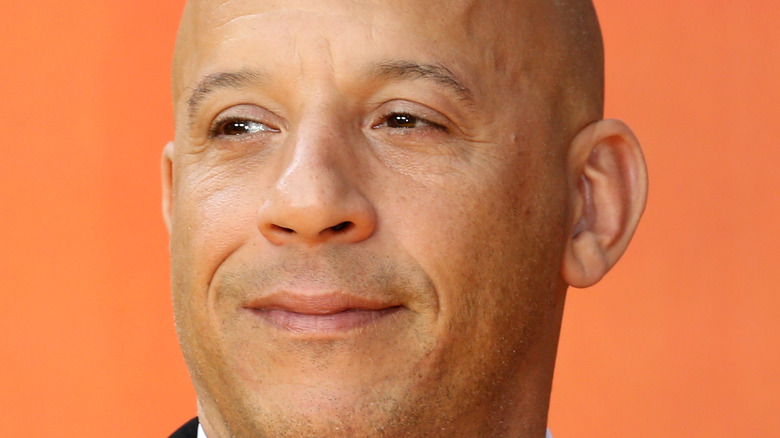 Shutterstock
Vin Diesel and Dwayne Johnson are two men you don't want to mess with. Of course, the pair have long appeared together in the wildly successful "Fast and the Furious" movie franchise, playing Dominic "Dom" Torreto and Luke Hobbs respectively, per The Ringer, but it's not always been entirely rosy between them. It's not exactly uncommon for there to be friction between co-stars, but when some of the biggest stars on the planet are involved, you know that things are going to blow up. 
Diesel, who also works as a producer on the movies, opened up about the feud between the two actors — two of the biggest names in Hollywood — in the latest issue of Men's Health (via US Magazine). As of 2019, it looked like the pair of co-stars were on pretty good terms, Cheat Sheet reporting that Johnson thanked Diesel in an Instagram video, referring to him as "brother", but what went down beforehand — and who was at fault? Here's why Vin Diesel is taking the blame.
Vin Diesel admitted he had to give 'tough love'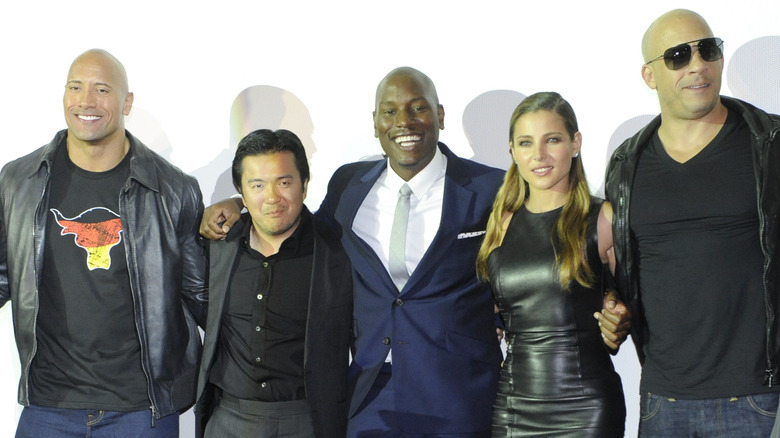 Peter Wafzig/Getty Images
Dwayne Johnson made his first appearance in the franchise in 2011, when he took on the role of Luke Hobbs in "Fast Five", the fifth installment (via Inverse). With Vin Diesel being a producer as well as playing the character of Dom Torreto, he had a certain vision for the character, and wanted to make sure that his co-star would live up to expectations and do the character justice. 
Per US Magazine, Diesel described Hobbs as a "tough character to embody". He continued: "My approach at the time was a lot of tough love to assist in getting that performance where it needed to be, as a producer to say, 'OK, we're going to take Dwayne Johnson, who's associated with wrestling, and we're going to force this cinematic world, audience members, to regard his character as someone that they don't know' — Hobbs hits you like a ton of bricks."
Diesel described himself as having to give a lot of "tough love" in conversations with Johnson, while back in 2018, The Rock himself commented on the pair's relationship. "What I came to realize," he told Rolling Stone, "is that we have a fundamental difference in philosophies on how we approach moviemaking and collaborating. It took me some time, but I'm grateful for that clarity. Whether we work together again or not" (via ABC News).