Do Ashley Iaconetti And Jared Haibon Want Kids?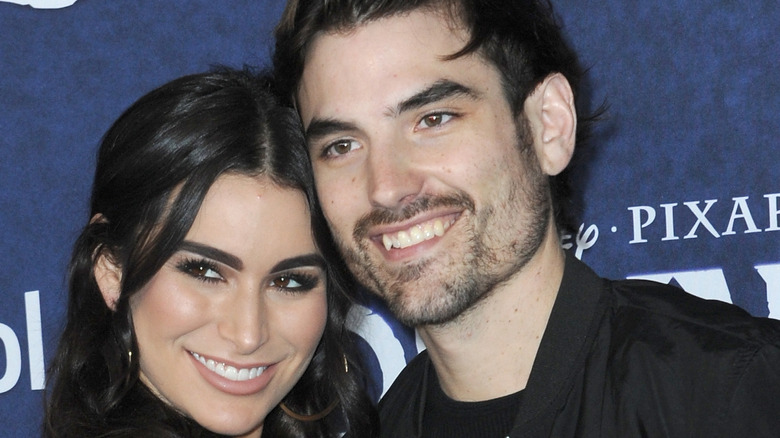 Albert L. Ortega/Getty Images
Who says that you can't find love on "The Bachelor"? Ashley Iaconetti has appeared on a number of shows in the franchise (via IMDb), and in 2018 started dating her "Bachelor in Paradise" co-star Jared Haibon. The pair got engaged that same year before getting married in 2019 (via People), and now they've been together for over three years, fans have been wondering if they've been thinking of starting a family — do Ashley Iaconetti and Jared Haibon want kids? 
On Monday, Iaconetti spoke to US Weekly to reveal all. "We just hope it happens soon!" said the 33-year-old TV personality, who had previously told her Instagram followers that the pair had been trying to conceive for six months, and that Haibon was getting a sperm analysis, "just to rule that out as a possible issue ... One in three couples who are experiencing fertility problems are because of sperm quality. Checking your guy's junk is quick and non-invasive."
The couple want 'two or three' kids together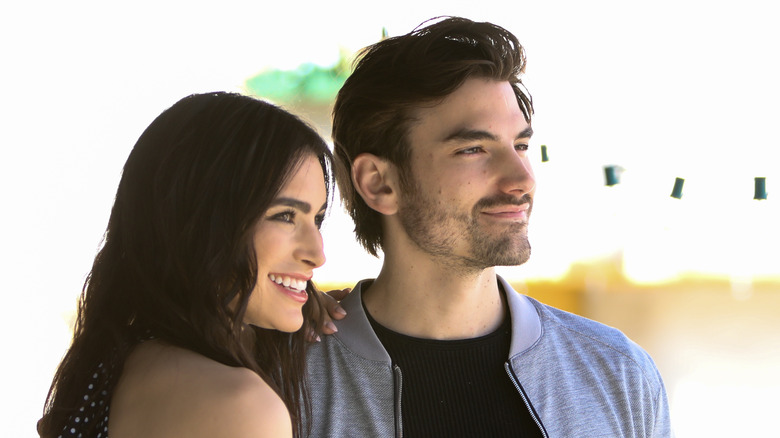 Paul Archuleta/Getty Images
Ashley Iaconetti went on to talk about her own fertility, and why she has reason to be optimistic: "My OB/GYN ... assured me that not being pregnant after six months of trying is totally normal and she's not concerned at all. She said to wait until we're a year into trying until running tests on me," (via US Magazine).
Previously, Iaconetti and Jared Haibon revealed that they very much do want kids, and were hoping for two or three (via US Magazine). As Haibon explained, he wants "a boy to have another brother or a girl to have a sister. But I also need to have a girl. ... I think that when you do the math, it equals out to three."
The couple also joked that Iaconetti would have to go and stay with her mom during the pregnancy, the reality star saying that her husband "knows he's going to deal with a handful when it comes to pregnant Ashley. I always say, 'It's totally fine, I can go live with my parents for nine months. It may be the best that way.' My mom would cater to me so much."