Degrassi's Cassie Steele And Miriam McDonald Open Up About Being Bullied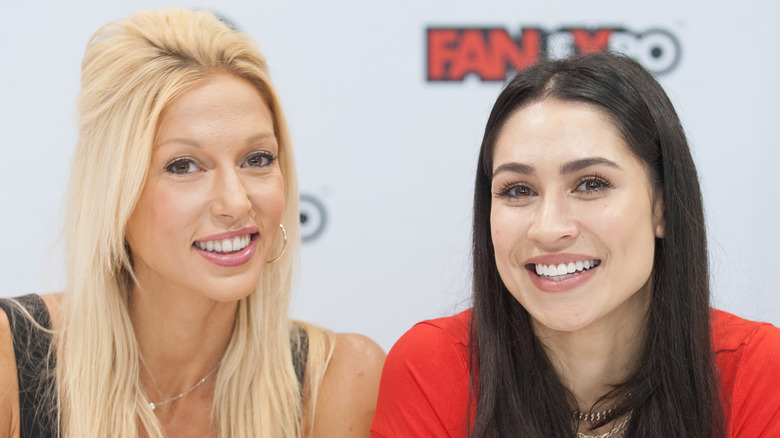 Che Rosales/Getty Images
Cassie Steele and Miriam McDonald looked back at their time together on "Degrassi" during an Instagram Live session on Monday, June 21, 2021. Before dishing on the strong friendship they've shared over the past couple of decades, Steele and McDonald reflected on the challenges they faced while playing best friends Manny and Emma on the long-running teen drama series, admitting that it was painful that fans were unable to separate their characters from who they actually were off-screen.
"People couldn't separate me from my character," Steele explained, according to a report from E! News. "I felt like I was being bullied a lot at parties growing up and even at the mall. People [would call] me a s**t. And that was very difficult because I just wanted to make friends."
As fans of the show may recall, Steele's character went through a sidekick-to-school-hottie phase, during which she was seen walking down her school's hallway with her thong exposed. Then, during another controversial episode during Season 3 (via The Fader), her character got an abortion. One season later, McDonald's character, Emma, contracted an STD. 
"I was terrified to walk through the cafeteria and mall food court at lunch time where there were teenagers," McDonald admitted. "Everyone's pointing, everyone's looking and throwing paper at you," via E! News. 
The stars are thankful social media wasn't big when they were on Degrassi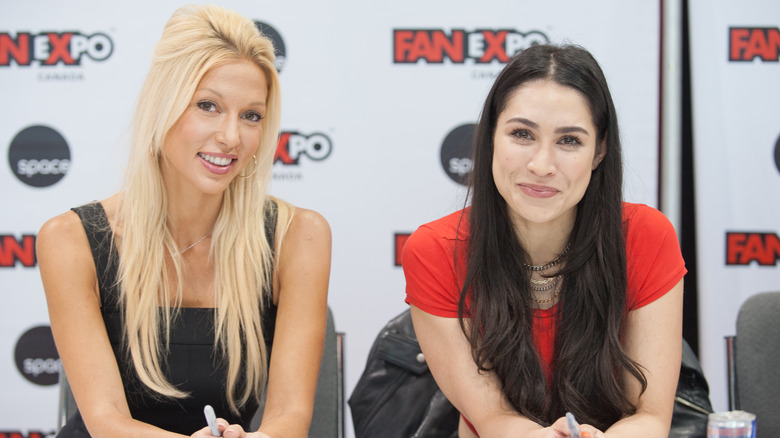 Che Rosales/Getty Images
Although the bullying they sustained during their years on the show was quite trying for both Cassie Steele and Miriam McDonald, it made their off-camera friendship much stronger. "That's part of why we formed such a strong connection," McDonald admitted, via E! News. "We were each other's number one peers."
The ladies went on to say that they were grateful that social media was not as prevalent as it is today at the time they were appearing on "Degrassi." After all, Steele and McDonald were child stars — just 11 and 14 at the time — when they were tapped to play Manny and Emma. 
"As a teenager, you read some of these brutal things that are written," McDonald noted. "And it's very hard not to let that affect you."
Aside from the negative aspects of the show, Steele said that she thoroughly enjoyed the time she spent with her cast mates and appreciates the way in which the show impacted its viewers. "The experience of having these friendships and traveling and exposure and just being part of something that's touched a lot of people's lives," she shared. "It's irreplaceable."