The Organic Luxury Skincare Brand You Need To Try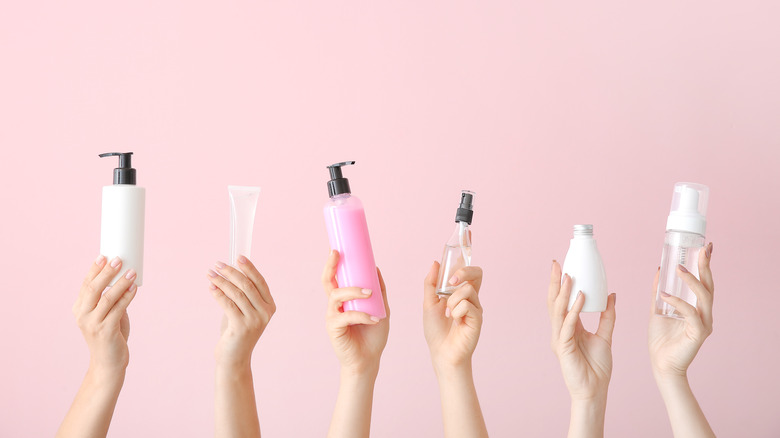 Shutterstock
When choosing new skincare products to try, naturally you want to find products that offer a long list of benefits and skin boosting properties. What you may not want are products that contain a long list of synthetic ingredients — enter organic skincare.
As per Elle, natural beauty expert May Lindstrom explained that, "Just like with food, organically grown ingredients often have higher nutrient levels, and are missing chemical residues that can irritate skin or potentially cause long term harms in the body". She also explained that the skin soaks in anything you put on its surface, so the same rules for a healthy diet apply to skincare. "There is simply no place for pesticides or unnecessary synthetics," she said. 
There are many benefits to organic skincare, that's a given, but that doesn't mean that understanding organic skincare is any less confusing. The truth is that there are a lot of organic skincare products available, all with different labels and definitions — it can get confusing quickly.
However, if there's one organic skincare brand that you need to know about, it's Monastery – their products have upped the organic skincare game and turned the natural beauty sector on its head.
What makes Monastery skincare products so special?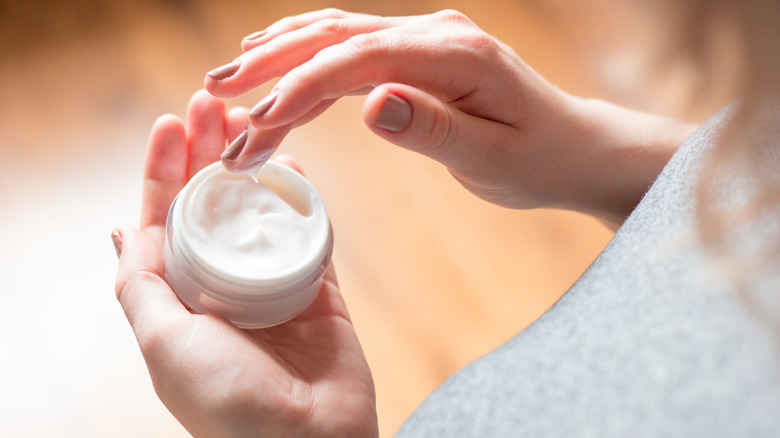 Shutterstock
As per Into The Gloss, Athena Hewett, founder of Monastery, is on a mission to make organic skincare simpler, easier and more accessible. Created in order to offer a selection of organic products with a luxury twist, according to Who What Wear, Hewett established the product line using organic botanicals sourced from across the globe. Who What Wear also noted that the skincare products produced by Monastery offer a wide range of benefits, from helping skin to stay better hydrated and more balanced, to calming and soothing the face.
There's a common misconception that natural skincare products don't pack an effective punch, but once organic and clean products are used, it becomes clear that they can also be highly efficient, like the Monastery products. Of all the Monastery products, products containing red raspberry seed oil are extremely popular thanks to the ingredient becoming the new must-have skincare treatment. Hewett explained that, "Red Raspberry Seed Oil actually belongs to the rose family and is jam-packed with linolenic, oleic acid, essential fatty acids, and vitamin E." This oil is also extremely high in antioxidants, similar to carrot oil, and offers some level of natural SPF protection.
So if you're in the mood to try some new skincare, look no further than Monastery.