How To Recreate Bella's Wedding Makeup Look From Breaking Dawn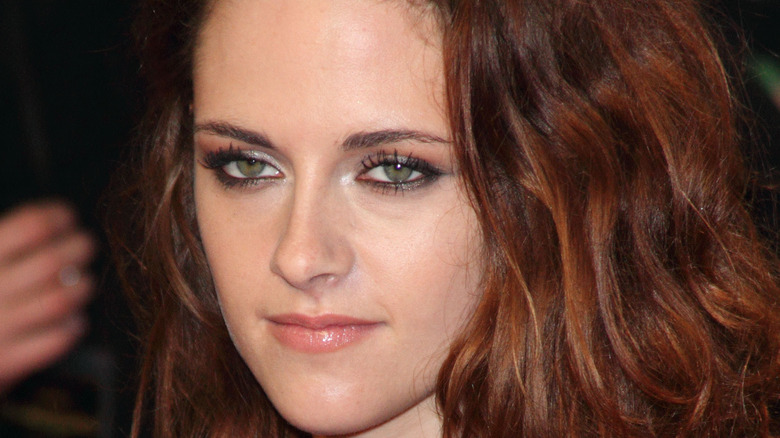 Shutterstock
Whether you are a "Twilight" fan or not, it can't be argued that Bella Swan and Edward Cullen's wedding in "Breaking Dawn" was one of the most gorgeous on-screen weddings of all time. What was supposed to be a simple backyard wedding for teenagers getting married way too early in Forks, Washington became, with the help of Edward's design-obsessed vampire sister Alice Cullen, a sumptuous forest soiree that launched a thousand wedding Pinterest boards (via Wedding Spot Blog).
Details like the flower-strewn aisle that Bella walks down, the ancient moss-covered trees, and the hundreds of cascading overhead wisteria plants made the on-screen wedding jaw-droppingly dreamy (via Bridal Guide). Though the on-screen wedding looked simple and natural, it was actually designed by event designer Tammy Carmona — on a whopping $5 million budget (via Cafe Mom).
The luscious ferns and moss weren't the only thing that looked completely natural — Bella's natural, no-makeup makeup look also inspired many brides-to-be. But unlike Bella and Edward's thousands of flowers, Bella's makeup look can be replicated without breaking the bank.
Here's how to replicate Bella's natural makeup look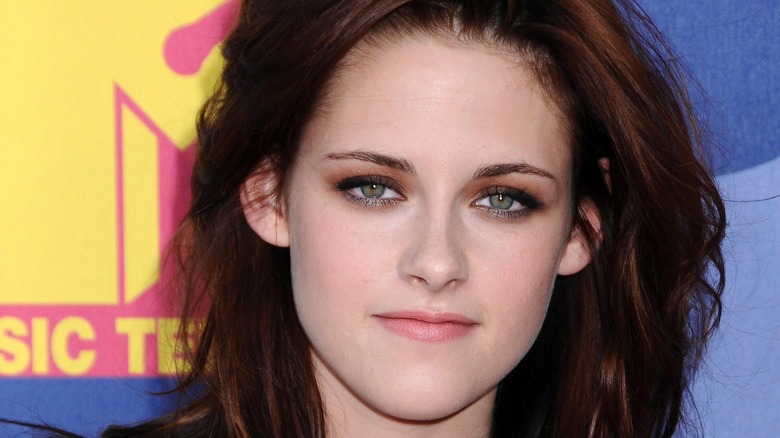 Shutterstock
In an interview with PopSugar, actress Kristen Stewart's makeup artist for the film, Stacey Panepinto, described her inspiration and method for Bella's wedding look.
"Bella's look is actually designed by Alice Cullen in the movie, so we needed it to reflect her vision of the wedding, which is very different than the way Bella would have seen herself," Panepinto told PopSugar. "To achieve 'Alice's vision," we decided to do a smoky eye and have the rest of the makeup complement that."
According to Panepinto, Bella's makeup began with a foundation primer, followed by a mixture of foundation and brightening lotion, which gave the skin a wedding-appropriate glow. To create Bella's subdued smokey eye, Panepinto recommended sweeping a light-colored shimmery shadow over the entire eyelid before adding a dark eyeliner and shadow at the lash line, and then blending up until you reach the crease. On the lower lash line, use either a soft, dark-colored pencil liner or dark shadow and smudge before adding a couple coats of black mascara.
Maybelline NY makeup artist Gabriel Almodovar also recommended filling in the brows to get Bella's signature dark, straight eyebrows and adding a peach tint and gloss to the lips (via Seventeen).