Is This How Prince Charles Really Feels About Harry And William's Strained Relationship?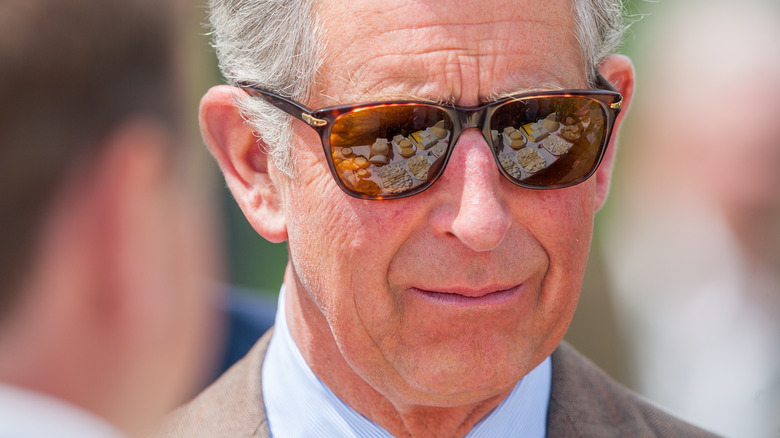 Shutterstock
After a tumultuous year of back and forth between the houses of Windsor, it appears that Prince Charles has struggled with his sons' obvious discord. Prince Harry told Oprah during the Sussexes' explosive interview that his father stopped taking his calls at one point, leaving many to wonder what the state of their relationship is now — especially since the 72-year-old has had his ups and downs in his relationships with his sons, William and Harry.
A source explained to People that the divide between the Windsor sons has "shell shocked" their father. "He is very hurt and upset [by the ongoing fallout]," they said. 
The outlet reports that the fallout officially began when Prince William expressed his concern over the pace of his brother's relationship with Meghan Markle. Later, bullying claims from inside Meghan's staff made things worse between William and Harry. People notes that the inquiry is still ongoing to this day to determine what really happened within the Sussex camp. The fact that William expressed concern and seemed to take the allegations seriously rather than throw them out added fuel to the fire. Throw a tell-all interview with Oprah into the mix and you have a recipe for strained lines of communication. 
Prince Philip's funeral didn't change much between Prince William and Prince Harry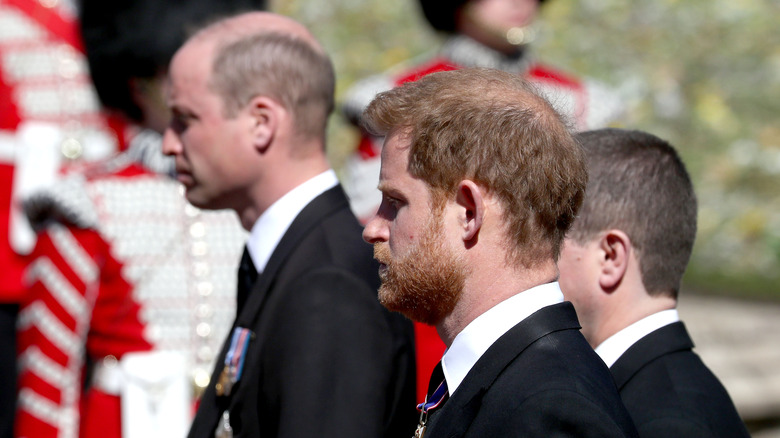 Wpa Pool/Getty Images
While many hoped that the ice would thaw following the brothers' reunion for their grandfather's funeral, it appears that nothing changed too much. "Everyone was optimistic, but nothing really happened," another source told People. All of the pomp and circumstance left little time for the siblings to reunite and talk things through.
As for Prince Harry's relationship with his father, only time will tell when the public sees the two of them together once again. The Duke of Sussex will travel back to the UK to unveil his mother's statue on July 1st, which is what would have been the Princess' 60th birthday. According to Marie Claire, the heir to the throne will be out of the country during that time. "Charles will leave the boys to it," a source revealed to The Sun. "Harry will need to quarantine for at least five days when he lands in England, most likely at Frogmore Cottage in Windsor."
"Charles has made it quite clear he will not be around beyond that because he is going to Scotland. There is no planned meeting between the three of them," they added.
While the birth of Harry's daughter, Lilibet Diana offered the hope of reconciliation, it appears that the family won't be reunited any time soon.