The Hair Care Brand Created By Reese Witherspoon's Stylist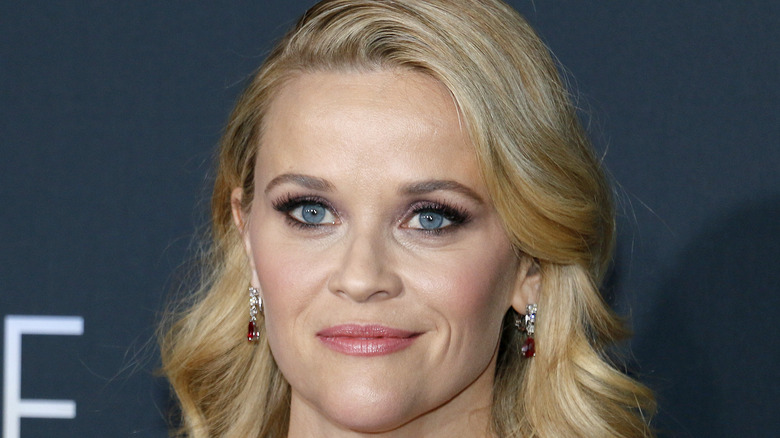 Shutterstock
We may receive a commission on purchases made from links.
Reese Witherspoon has transformed in front of our eyes, and as her career has grown and she began making more money, she became synonymous with her hair. After all, "Legally Blonde" still serves as one of her career highlights. As such, she was able to hire one of the best celebrity hair stylists in the world: Sally Hershberger. According to Hershberger's website, she's the first woman to rise to the title of celebrity hair stylist, which she accredits to her talent and ambition. Because of her growing clientele and the word of her good work spreading, Hershberger was able to open several salons in the U.S. — and on both coasts. Her locations include a salon in Los Angeles and multiple in New York City.
Her website boasts that she is not only on call from directors and actors, but also by the fashion industry. Outside of Reese Witherspoon, Hershberger's celebrity clients include Hillary Clinton, Vera Wang, and Meg Ryan (via The Zoe Report). Because of her growing popularity — and her goal of being able to help more people than she can possibly see in a single day — Hershberger founded a hair care brand in 2015 (via her website). Her brand, Sally Hershberger 24k, is a leading luxury hair care line.
This is the secret ingredient in each of Sally Hershberger's products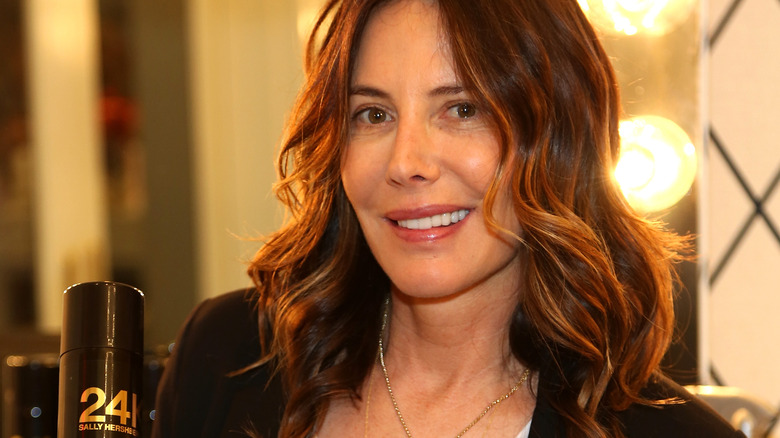 Monica Schipper/Getty Images
Sally Hershberger 24k's products are unique because of their combination of ingredients. According to The Zoe Report, Hershberger's products include not only amino acids and natural plant extracts, but also the brand's namesake element — 24k gold. That's right, there is actual gold in her products. Her line of products include blowout gel, dry shampoo, and conditioner, among other items.
Of her hair care line, Hershberger said, "My 24K products are the ultimate luxury experience, creating hair so extraordinary that using the products feels like an everyday indulgence," via Vanity Fair. Vanity Fairy also explained that the gold element in the products is 24k pure gold elixir, which itself contains pure gold. They offer that the products are indulgent without being heavy, so you get the best feelings from them without being weighed down.
When describing her line to Into the Gloss, Hershberger opened up about her younger years. She explained that a fellow hairstylist told her she should attend beauty school, so she did, and now years later, she's made the biggest career of it. On her brand, she said, "I'm not messing around. I'm very energized and charged up about it because it's a big deal to be able to own your own company. I feel like a kid again, you know?" She also said, "So my line, 24K, is me. It's expensive, it's luxe, it's everything. It's the best of the best. It's hairdresser-driven and we know hair."
Hershberger's 24k brand seems like an absolute dream come true for the hair mogul. It's in its sixth year of existence, and it can only continue to grow from here.