The Truth About How Royal Pets Are Treated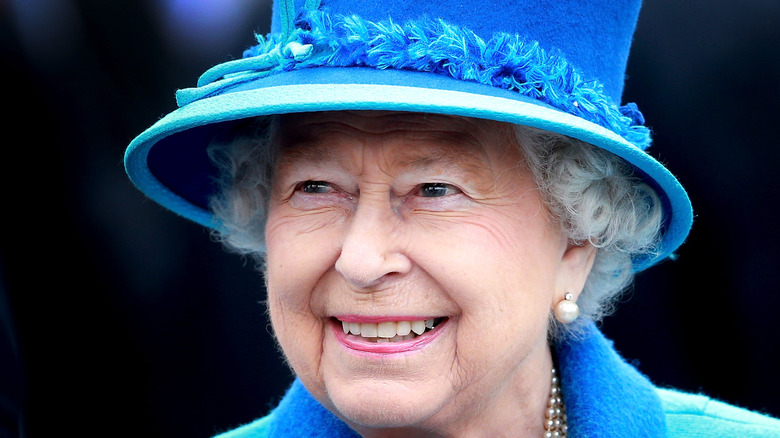 Chris Jackson/Getty Images
Royals are known for their lavish homes, clothes, trips, and lives, and their pets get to reap these benefits. From what they eat and wear to how they get from one place to another, read on to see how these furry friends of the royal family are treated.
The royal family's love for furry creatures is well known and goes back generations. Queen Elizabeth's ancestor, King Edward VII, had a wire fox terrier named Caesar, and this dog had its own footman and a collar that read, "I belong to the king," while Princess Michael of Kent's 70th birthday portrait showed her with one of her cats (via Insider). 
The royals travel in style, and so do their pups. Prince William and Kate Middleton's late dog, Lupo, an English Cocker Spaniel who passed away in 2020, traveled by helicopter (via Vanity Fair). Meanwhile, Meghan Markle's beagle, Guy, was seen riding with Queen Elizabeth in 2018, when the Duchess of Sussex herself hadn't even been spotted alone in a car with the queen yet (via Harper's Bazaar). Talk about spoiled!
Queen Elizabeth's corgis even have their own special menus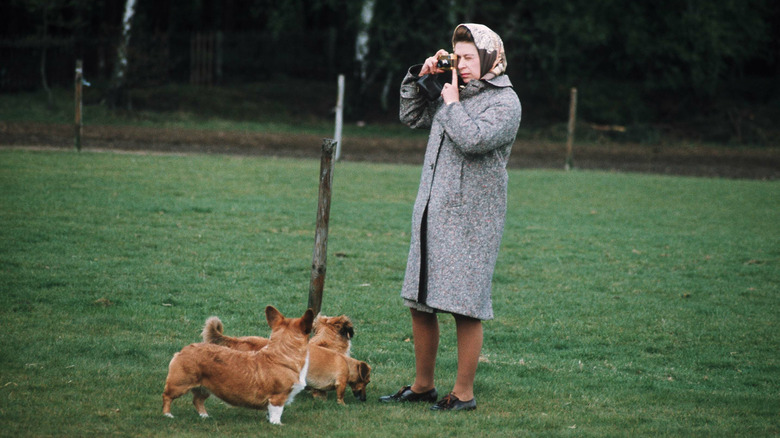 Anwar Hussein/Getty Images
Of course, Queen Elizabeth's corgis, a breed she has owned since 1933 (via Insider), also receive all sorts of special treatment. According to Town & Country, each dog even has a specific food menu based on its age, needs, and so on. At mealtimes, the dogs sit in a semicircle in front of individual porcelain bowls and wait their turn to eat.
Darren McGrady, a former royal chef, spoke with Hello! about the menu. "It would list each day what the dogs were to have," he revealed. "One day, it would be beef, the next day chicken, the next day lamb, the next day rabbit, and it alternated through those days. The beef would come in, we would cook it, dice it into really fine pieces, and then we did the same with the chicken. We'd poach them, and again, chop them really, really small to make sure there were no bones so the dogs wouldn't choke." 
How sweet!