Is This The Real Meaning Behind Lilibet Diana's Name?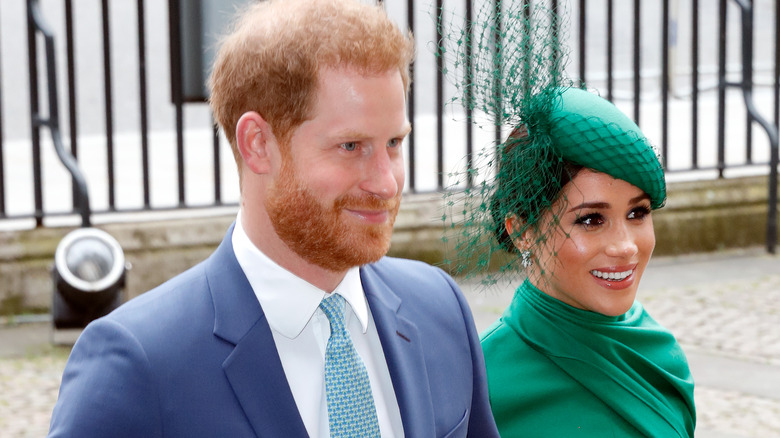 Max Mumby/indigo/Getty Images
Prince Harry and Meghan Markle's new addition to their family is all royal fans can talk about — and that includes her symbolic name. Lilibet Diana was born on June 4, 2021, with a birth announcement that divulged how "blessed" the couple felt in light of her arrival (via BBC). The royal pair wrote on their charity Archewell's website that "Lili" is "more than [they] could have ever imagined," assuring both mother and child were "healthy and well." Born at Santa Barbara Cottage Hospital, Lilibet's birth was markedly different from brother Archie's, who was born at Westminster's Portland Hospital in the United Kingdom. (via People). Although Archie had a very royal birth announcement at Windsor Castle, and Lili's birth has been casual and Californian, the newest Mountbatten-Windsor's name pays homage to the monarchy in several ways.
According to Meghan and Harry's birth announcement, "Lili is named after her great-grandmother, Her Majesty The Queen, whose family nickname is Lilibet." As NPR explained, this nickname was given to the queen by her father, King George V, who understood her attempts to say her own name "Elizabeth" as "Lilibet." Moreover, Lilibet Diana's birth announcement cited that her middle name, Diana, was "chosen to honor her beloved late grandmother, The Princess of Wales." Significantly, Princess Diana was known as a rebel within the monarchy, challenging their "stiff upper lip" principles and living her life without apologies until her death in 1997 (via Oprah Daily). While Lilibet Diana's name seems straightforward, there's more to her name than you would expect.
The significance of Lilibet Diana's name has something to do with Prince Philip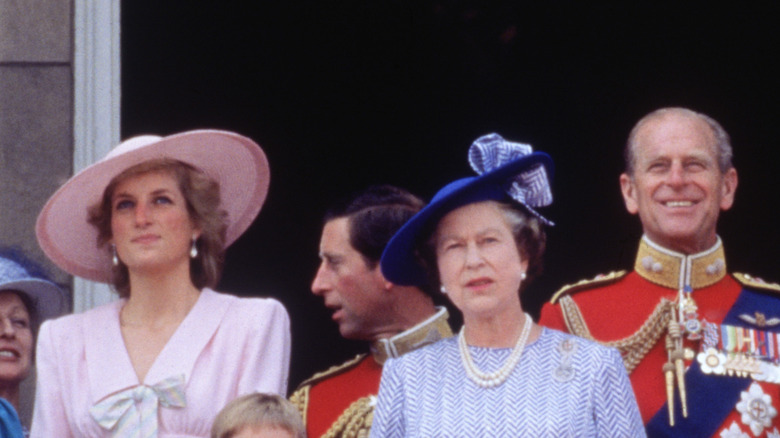 David Levenson/Getty Images
Surprisingly enough, as royal insider and Princess Diana's vocal coach Stewart Pearce explained to the Daily Mail, the name Lilibet is more a tribute to late great-grandfather Prince Philip than to Queen Elizabeth. Why? As per NPR, the Elizabeth's nickname was used "endearingly" by Philip until the end of his life, even writing to his mother-in-law, "Lilibet is the only 'thing' in the world which is absolutely real to me." Since Harry was so close to his grandfather, sharing an "especially close" bond (via Town & Country), it makes sense that he would want to commemorate Philip in that way. Plus, with their shared devotion to military service and a special sense of humor, Lilibet is Harry's way of staying connected to his grandfather.
Lilibet's middle name, Diana? According to Pearce, the Princess of Wales "would have been thrilled" at the name. Even more, the late Diana's vocal coach said that the middle name surely serves to "avoid the emotional aloofness" of the royals, and inspire Lili to live loudly like her grandmother. As he explained, "Diana was the personification of love ... she would have been so excited by the babe."
Moreover, Pearce also shared that royal insiders have informed him that the queen is "overjoyed" by her latest great-grandchild's name. From her earliest days, Lilibet Diana has an incredible legacy to follow!