The Drugstore Beauty Product That Solange Swears By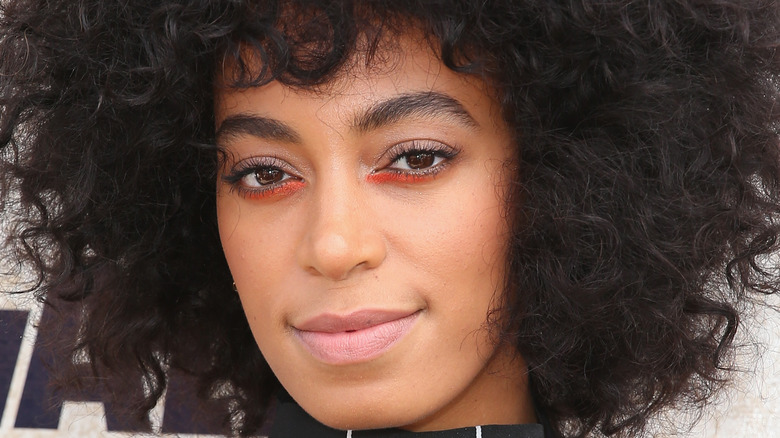 Scott Barbour/Getty Images
For a long time, Solange was simply known as Beyoncé's sister, popping up in the "Bootylicious" music video and subsequently taking a starring role in the infamous elevator incident, when she tussled with Jay-Z (via People). However, anybody paying attention knew the younger Knowles sister was a star in her own right, not to mention also worthy of one-name recognition. Aside from being an internationally well-respected singer-songwriter, Solange is also fast becoming a beauty icon. 
Rather than pretending that simply drinking 10 glasses of water a day or foregoing gluten keeps her looking great, as the rich and famous are wont to do, Solange is fabulously outspoken and honest about her beauty routine. As she told Glamour, the stunning star's friends are her inspiration, noting, "We all identify beauty by our own terms. And at the end of the day, no one takes themselves too seriously." Solange is also a proud drugstore shopper, which is something we can all identify with.
Solange's top pick is something most of us already use regularly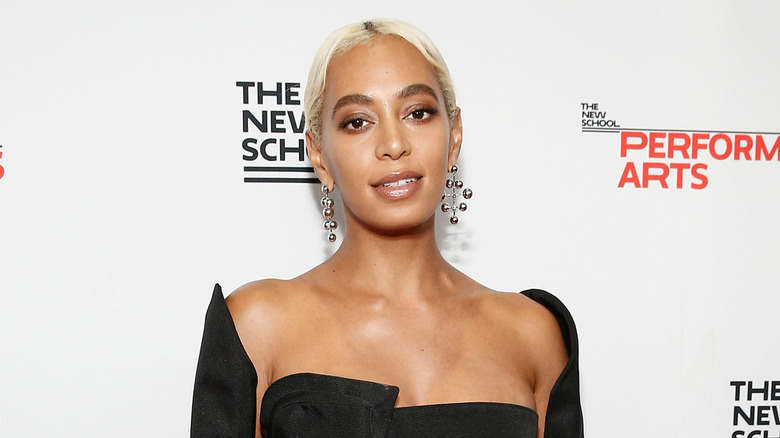 Brian Ach/Getty Images
In a chat with Stylecaster about all things beauty and style, Solange revealed her ultimate drugstore must-buy is "Vaseline!" As the celebrated singer-songwriter admitted, "I put it everywhere. On the eyelids, on the lips, as a moisturizer, knees and elbows. I put it everywhere." Vaseline is something most of us probably started using as teenagers and never strayed from, so it's comforting to hear one of the most effortlessly cool women on the planet also rates it. Pick up a pot from Target or Walmart for just a few bucks and you, too, could glow like Solange — just be careful not to use too much, or you might end up looking like a pre-match pro-wrestler.
Suffice to say, Solange is quite laid-back when it comes to makeup application. As she told Flare, foundations and powders don't do it for her. The R&B star typically opts for mascara and a bold lip, even if it's date night, and otherwise lets her skin breathe after years of tackling tough acne breakouts. On what her overall beauty philosophy is, Solange opined, "Just completely be in your element. I think that is the most important thing in everything you do. I just am really firm and strong about what I think works best for me and because of that I feel really happy with the images that are out." To be fair, it'd be tough to make her look bad.