Natural Deodorants That Actually Work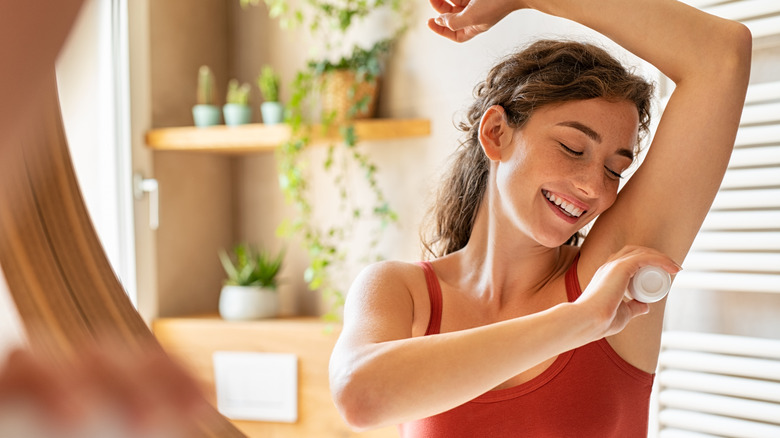 Shutterstock
Natural deodorants are all the rage this year. Every brand is launching a "natural" version of their traditional deodorant and antiperspirant products. Influencers across social media are talking about the best natural deodorant alternatives, and naturally, we want in on the trend (see what we did there?). But, as Vogue reported, switching from traditional deodorant or antiperspirant to natural deodorant can be "a bit like taking a driving test: if you're not fully prepared for the road ahead, there's a strong chance you might fail before you succeed." 
Aluminum, the ingredient that's in most antiperspirants and is used to prevent sweating, has — according to Vogue — been linked to cancer in some research. There's no definitive information about aluminum increasing cancer risk, according to the National Cancer Institute, but there are potential links, which is one reason why many people are choosing to ditch their synthetic antiperspirants for a more natural deodorant alternative.
The issue with natural deodorants is that they don't always work as well as their synthetic counterparts, particularly when it comes to stopping sweating altogether.
What's the difference between a natural deodorant and a synthetic alternative?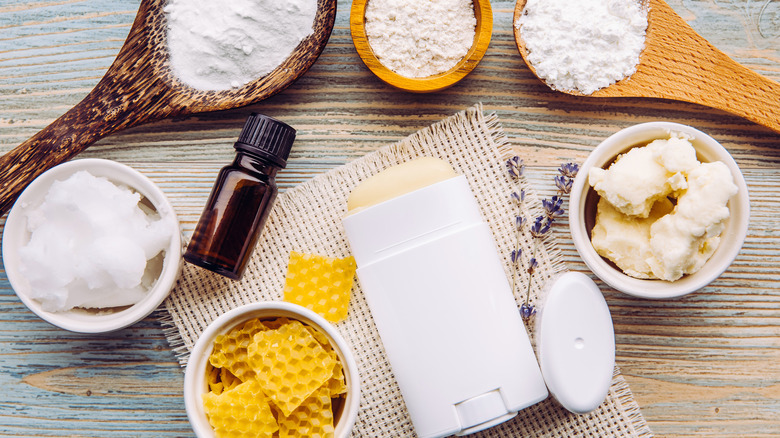 Shutterstock
As per Glamour, while antiperspirants clog your sweat glands and stop your body from sweating, deodorants mask the smell of sweat, but don't clog your glands. Good Housekeeping reported that the process of switching to a natural deodorant can be somewhat daunting, as it's difficult to know how well a natural deodorant will work for you. You may be worried about sweating more or whether it might mean that you smell.
Often, there's an adjustment period when you first swap to natural deodorant, and this can be a time where you have to get used to letting your body sweat again. A natural deodorant doesn't stop you sweating like an antiperspirant would do, it simply helps to combat bacteria and reduce odor.
As per Glamour, while the first natural deodorants were full of issues and didn't perform how we would expect them to, since then plenty of research has meant lots of reformulations and the creation of natural products that work just as well as their synthetic cousins.
What are the best natural deodorants that actually work?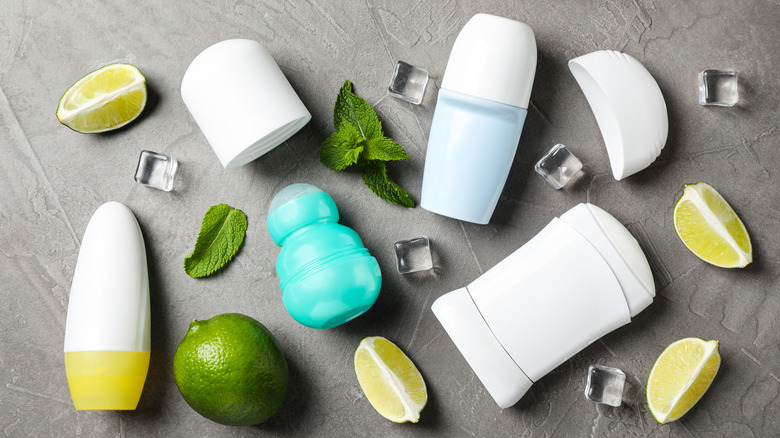 Shutterstock
Katie Sturino, founder of Megababe, told Vogue that, "It's really a matter of finding what works best for you. Not every natural deodorant works for everybody." But here are a couple of suggestions so that you can get a head start. 
Vogue reported that Kosas Chemistry AHA Serum Deodorant offers a "thin, nonstick serum" that can simply be rolled onto the skin. Another recommendation from Vogue is Megababe Rosy Pits Daily Deodorant, which has a baking soda-free formula and combines sage and sandalwood. This option is popular with Instagrammers, with this handy balm often featuring on Instagram stories.
Glamour recommended Schmidt's Deodorant balm, which comes in a range of scents, including Rose and Vanilla, Fragrance Free, and Pineapple and Coconut. According to Glamour this balm "blocks out any hint of odor." Vogue also recommended Aesop Herbal Deodorant Roll-on which has a milky formula infused with wasabi extract and a blend of essential oils.
Good Housekeeping recommended Lumé Deodorant, which is not only designed to be used on your pits, but can also be used across your entire body as a multipurpose solution to sweating. So there you have it!