Why Jared Padalecki Is Upset About The Supernatural Prequel Series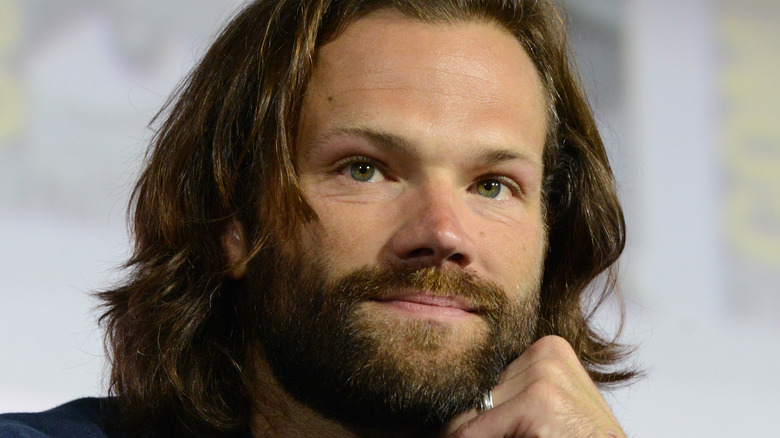 Albert L. Ortega/Getty Images
"Supernatural" fans were devastated when the series ended its 15-year run in November 2020. However, they may not have to wait long to be sucked right back into the world of the Winchester family. According to E! News, actor Jensen Ackles, who played the role of Dean Winchester on the series, along with his wife, former "One Tree Hill" star Daneel Ackles, have a prequel series in the works. The show is set to focus on Dean and Sam's parents, Mary and John Winchester.
The show will reportedly be titled "The Winchesters" and will focus on John and Mary in the early days of their love story. Jensen and Daneel will serve as producers, with Jensen reprising his role as Dean Winchester to narrate the series. "Before Sam and Dean, there was John and Mary. Told from the perspective of narrator Dean Winchester, The Winchesters is the epic, untold love story of how John met Mary and how they put it all on the line to not only save their love, but the entire world," a summary of the series reads.
While "Supernatural" fans would likely love to see more of Mary and John, and of course be delighted to see Dean on their television screens yet again, what about Sam? Jensen may have forgotten to inform one very important person about his plans for the show, his on-screen brother, Jared Padalecki, who played the role of Sam Winchester on the original series.
Jared Padalecki said he's 'gutted' about not being involved in the Supernatural prequel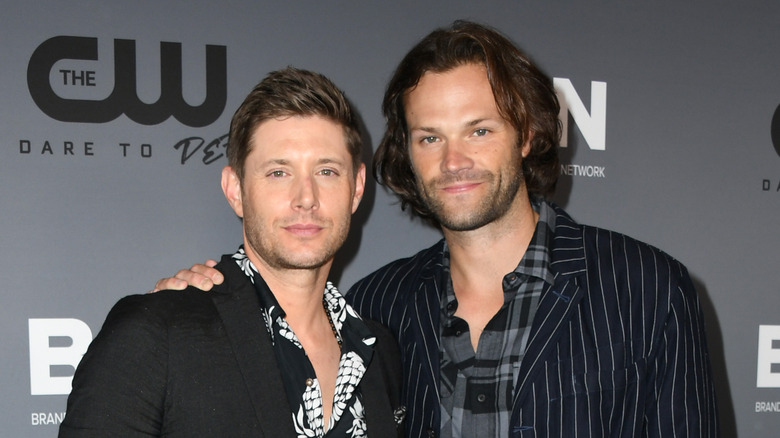 Jon Kopaloff/Getty Images
According to Us Weekly, Jensen Ackles reportedly didn't tell his close friend and co-star Jared Padalecki about his plans for a "Supernatural" prequel series. Padalecki took to Twitter after reading about plans for the show, and he seemed a bit upset that he wasn't informed. "Dude. Happy for you. Wish I heard about this some way other than Twitter. I'm excited to watch, but bummed that Sam Winchester had no involvement whatsoever," Padalecki tweeted. 
Later, a fan called Padalecki's tweet a "bad joke," to which the actor responded, "No. It's not. This is the first I've heard about it. I'm gutted." In addition, Padalecki also reportedly tweeted at "Supernatural" producer Robbie Thompson, who is working with Ackles on the project. "Et tu brute? Wow. What a truly awful thing you've done. #Bravo you coward," the now-deleted tweet reportedly read.
After fans began to speak out in support of Padalecki, the actor asked for fans to keep it civil while voicing their opinions. "Hey world. Thank you for the love. Please PLEASE don't send any hate or threats. I care deeply about everybody involved and would be in true misery if any of them were harmed or threatened," Padalecki tweeted. Many fans are now hoping that Padalecki's character, Sam Winchester, will somehow be involved in the new show going forward.