The Real Reason Naomi Osaka Won't Be Competing At Wimbledon 2021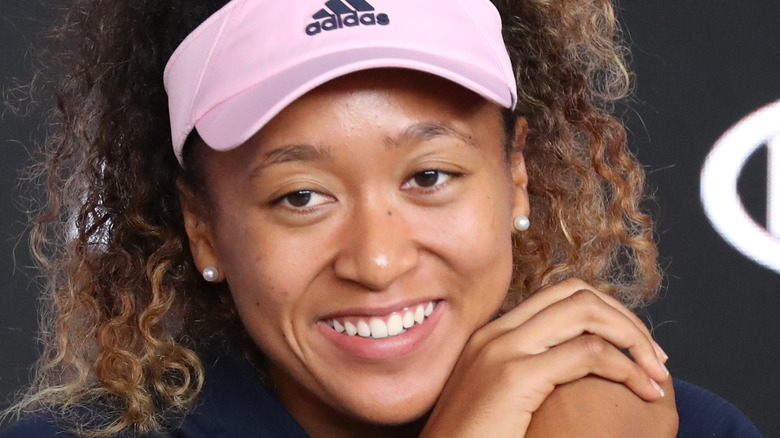 Shutterstock
If you follow sports at all — or even if you don't — you've definitely heard Naomi Osaka's name a lot recently. She's a star professional tennis player from Osaka, Japan, who moved to New York at the age of three but ultimately settled in Florida, and she went on to become pro in 2013 (via her website). 
Her interest in tennis started at a young age, as she would play with her sister and father, and years later she would make an entire career out of it. Moreover, her website notes that she's more than just a tennis player. Osaka appeared in 2020's New York Fashion Week, marking her full entrance into the fashion scene.
Osaka made headlines in early June 2021 for her refusal to do post-match press during the French Open and her opening up about mental health for athletes (via Boston.com). The tennis star took to Twitter to announce her decisions. "I've often felt that people have no regard for athletes' mental health and this rings very true whenever I see a press conference or partake in one," she revealed, later adding, "Me not doing press is nothing personal to the tournament and a couple journalists have interviewed me since I was young so I have a friendly relationship with most of them."
Osaka's root cause in denying press interviews is mental health and privacy, and she's sticking to her ground. Now, Osaka has withdrawn from the Wimbledon 2021 tournament as well
Naomi gave this reason why she won't be at Wimbledon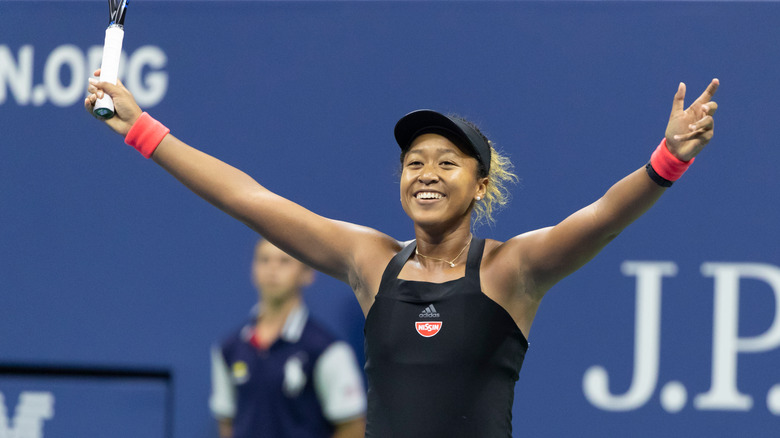 Shutterstock
Naomi Osaka withdrew from Wimbledon 2021, but she's not done playing tennis — and certainly not halting her career in any way. 
According to Firstpost, Osaka will be playing at the 2021 Olympics held in Tokyo, Japan. Her recent controversies have left her with monetary fines, such as a $15,000 fine from Roland Garros for not doing press, but Osaka has committed herself to her mental health, which includes her withdrawal from Wimbledon.
In 2017 and 2018, Osaka lost in Wimbledon's third round, while in 2019, she lost in the first round, per Firstpost. Wimbledon 2020 was cancelled due to the coronavirus pandemic, however, 2021's will not see Osaka in attendance. According to her agent, Stuart Duguid, she'll be taking the time she would've been at Wimbledon to spend with her family and friends.
Osaka isn't the only tennis player to withdraw from Wimbledon, though. According to the Free Press Journal, Dominic Thiem is the latest player to withdraw from the tournament. He follows both Osaka and Rafael Nadal in this move.
In the end, Osaka simply wants to put her passion into her loved ones and into her sport.