White House Deputy Press Secretary Reveals Heartbreaking Coming Out Story On Twitter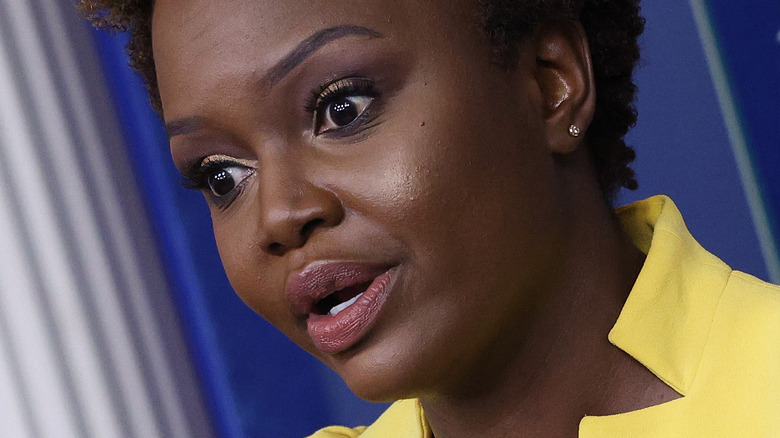 Win Mcnamee/Getty Images
When Karine Jean-Pierre stood at the White House podium to hold her first press conference, we knew she was making history as the second African American woman ever (and the first in three decades), to carry out the task (via CBS News). But Jean-Pierre, who is the daughter of Haitian immigrants, has also made history as the first lesbian to hold the post, and as the country marks Pride Month, Jean-Pierre took to Twitter to share her coming out experience, which is likely to resonate with many in the LGBTQ+ community.
She tweeted, "I came out to my Mom when I was 16 years old. The revolted look on her face sent me running back into the proverbial closet and slamming the door shut. After that, my sexuality became a family secret and it would stay that way for years."
Jean-Pierre goes on to say that the awkward way her reveal was handled didn't keep her from dating, but that she kept her relationships hidden from her family. But her story has a good ending; she shared, "Just as American society has evolved over the course of the past couple of decades to embrace the LGBTQ community (never forgetting we still have work to do), my family has evolved to embrace my membership in it."
'I'm happy to say, my Mother is now proud of ALL of who I am': Jean-Pierre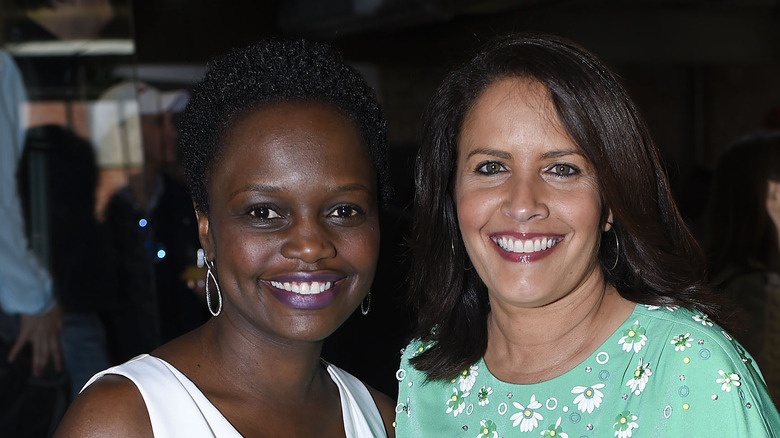 Riccardo S. Savi/Getty Images
Karine Jean-Pierre is in a relationship with journalist Suzanne Malveaux whose national TV career kicked off when she joined NBC Network News in 1999; Malveaux then joined CNN as a White House correspondent in 2002 (via The History Makers). Together, Jean-Pierre and Malveaux have a daughter. "I'm happy to say, my Mother is now proud of ALL of who I am; she loves my partner and she loves being a doting grandmother to the daughter we are raising," Jean-Pierre wrote via Twitter. "My journey towards feeling accepted by myself and loved ones wasn't an easy one, but it was worthwhile. No matter where you are in your journey, I see you, we see you and we celebrate you," the White House deputy press secretary said.
Jean-Pierre's story received two thumbs up on social media, many responding by telling stories of their own. One parent shared: "Playing cards with his grandparents and me, my then 17 son (now 22) casually said, 'You know I'm bi right?' We all spoke at once but the gist was 'We've been waiting for you to tell us.' His response, 'Ok, Mom the deal is to you.' We are so proud of him we could bust!"