The Real Reason Public Beaches And Swimming Pools Are Off Limits This Summer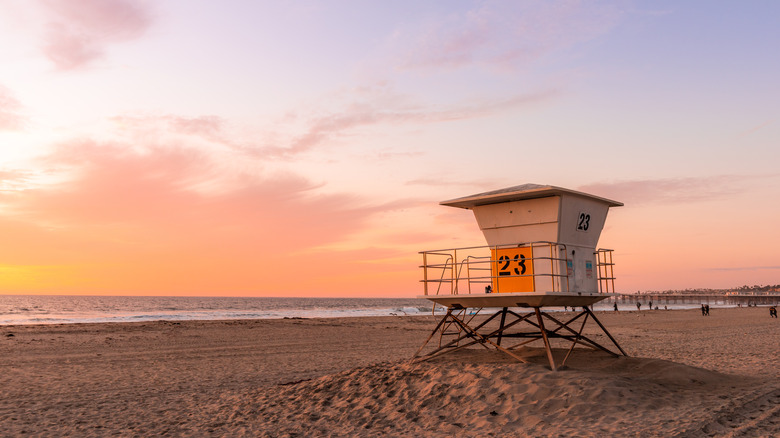 Shutterstock
Before you add a trip to the beach to your summer to-do list, be sure to check that your local lifeguard stand has someone in it. Many pools and beaches are off limits this summer due to a nationwide lifeguard shortage, according to ABC News. The impact of the pandemic is still being felt in many industries, and beaches and pools are not exempt. Many locations are warning visitors to swim at their own risk. 
Safety is a top concern for those running pools and beaches. Tom Gill, vice president of the U.S. Lifesaving Association, spoke with ABC News about the shortage, saying, "There's no substitute for safety, and the lifeguards are a part of the safety chain." Without these essential workers, swimmers are at risk. During lockdown, new lifeguard trainings were canceled due to concerns over COVID-19. And while organizations are working to fill the vacancies, it's proving to be more difficult than it seems.
What does this mean for pool- and beachgoers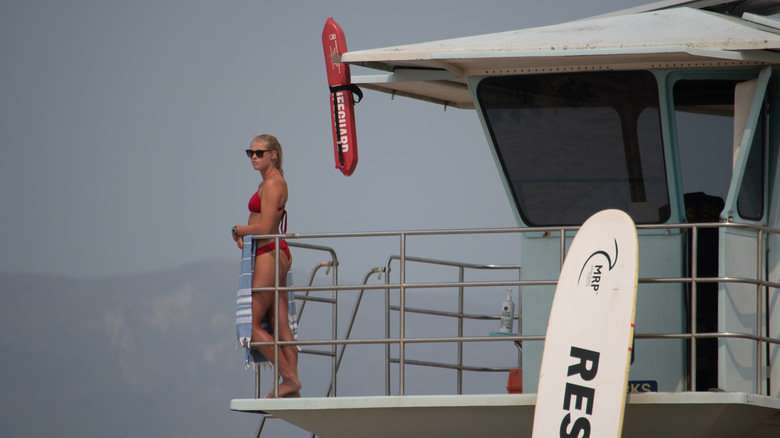 Shutterstock
Wyatt Werneth of the American Lifeguard Association, told Marketplace.org that they aren't getting the numbers they need. "We're starting some of the trainings now," he said. "But we're also seeing not as many people showing up for the tryouts as normal." Jodi Jay, an aquatic division manager, told FOX Business, meanwhile, that they are experiencing similar issues in Austin, Texas. "When we started to retrain in March 2021 we also had some restrictions to how many lifeguards we could have in a class," she said. "It's going to be a long process. It's probably going to take us a good year to really bounce back from this. We're going to continue to train lifeguards through the end of the school year."
While pools may be forced to close, the same isn't necessarily true for beaches. Some locations have remained open to visitors and the danger of unmonitored swimming is very real. With no lifeguard on duty, a 14-year-old who was swimming at Lake Michigan had to be airlifted to the hospital after facing rough water, ABC News reported. Speaking about the incident, Alex Neel, conservation officer for Indiana's Department of Natural Resources, told the outlet that the waves were rough. "It sounds like a wave struck them and they ended up going into some deeper water and getting into problems."
With unmanned beaches, an ongoing lifeguard shortage, and potential for rough waters; you may want to choose somewhere else to spend these hot summer afternoons.