The Surprising Name Pioneer Woman Almost Gave Her Daughter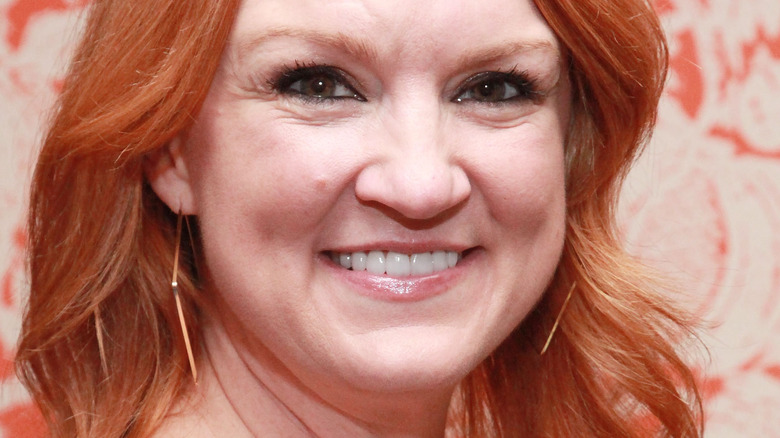 Astrid Stawiarz/Getty Images
Ree Drummond is a proud mom to four biological kids and one foster child. Her family is at the heart of everything she does, including her hit Food Network series "The Pioneer Woman." Over the last decade, fans have grown up alongside the Drummond family, which now consists of Ree, husband Ladd, 24-year-old Alex and husband Mauricio Scott, 21-year-old Paige, 18-year-old Bryce, 18-year-old Jamar, and 17-year-old Todd. Ree once had a household full of teens and little kids.
Ree has been very open about her family's journey in the days before they were television favorites. Ree and Ladd met at a bar one evening (per The Pioneer Woman). They wouldn't connect again for four months but once they did, it was clear that love was in the air. The two were married on September 21, 1996. They followed up their country wedding with a three-week honeymoon in Australia. During that trip, they conceived their first child.
Alex almost had a very different name because of where she was conceived
The Drummonds were shocked to find out that they'd gotten pregnant on their honeymoon. "My man and I had decided to take the 'let nature take its course' approach to family planning once we tied the knot," author and blogger Ree Drummond wrote for The Pioneer Woman. "Now that I'm painfully aware of just how fertile I am, I laugh when I remember how 'surprised' we were when the test came up positive. I guess that'll tend to happen when you let nature take its course on a three-week honeymoon."
Recently, the family celebrated a very special moment as Alex married her longtime love, Mauricio Scott. During the lead up to the nuptials, Ree revealed Alex's name almost wasn't Alex at all. She shared that she and Ladd had considered naming her Sydney, after where she was conceived.