This Star From The Office Almost Played Maya Rudolph's Role In Bridesmaids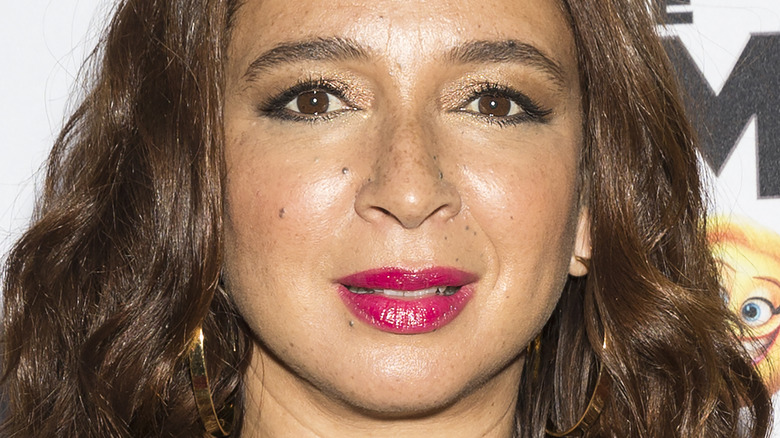 Shutterstock
"Saturday Night Live" star Maya Rudolph co-starred alongside fellow comedic legend Kristen Wiig in 2011's "Bridesmaids" as bride-to-be Lillian (via IMDB). Rudolph and Wiig's electric on-screen chemistry was only amplified by their friendship in real life. The duo first met, along with fellow "Bridesmaids" co-stars Wendi McLendon-Covey and Melissa McCarthy, 10 years before the film was even made (via Vogue). For Rudolph and Wiig, it was love at first sight.
The two would eventually become "SNL" co-stars, though Wiig made her debut while Rudolph was still on maternity leave. In a 2019 interview with Ellen DeGeneres (via YouTube), Rudolph recounted that she was watching the variety show's Christmas episode when Wiig appeared in "the 'Two A-holes' sketch" alongside Jason Sudeikis. "I remember watching and I thought, 'I want to go back. I want to play with her,'" Rudolph said.
But, while this Hollywood friendship would eventually become the central framework for "Bridesmaids," the women-led cast almost featured another female comedian in Rudolph's place.
Mindy Kaling auditioned for Maya Rudolph's Bridesmaids role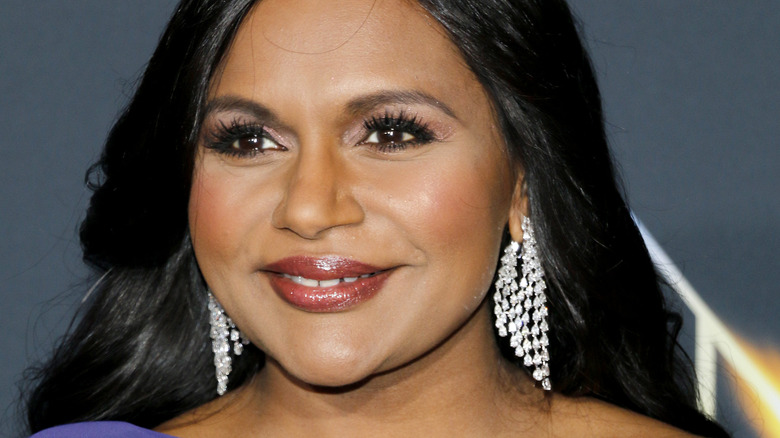 Shutterstock
During a 2014 episode of Bravo's "Watch What Happens Live!," host Andy Cohen asked guest Mindy Kaling "if there had been a role in a movie that she was sad she didn't get" (via Bustle). The "Mindy Project" star disclosed that she had originally been tapped to play Rudolph's role in "Bridesmaids." 
"No one ever calls me in to audition for things," Kaling explained, stating she can be too picky, "But, you know what it was? 'Bridesmaids,' which is a movie I loved. It was for Maya Rudolph's part. I practiced it so much, I was so into it, and I love that whole cast. That was one that was a heartbreaker."
Kaling's reveal left Cohen and the audience shook. We're obsessed with Rudolph's portrayal of Lillian — from her chocolate stained teeth to her iconic "Hold On" dance moves at the end of the film — but the idea of Kaling working aside hilarious ladies like Wiig and McCarthy has us wishing for a sequel. Perhaps Kaling can play Rudolph's cousin? We can dream.