Is This Why Prince Harry Can't Mend Fences With The Royals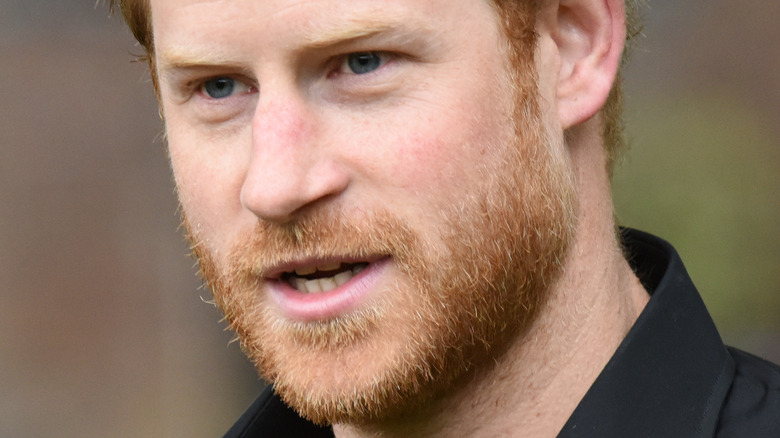 Shutterstock
The relationship between Prince Harry and Meghan Markle and the rest of the royal family is something that's frequently in the news, and with the news that both Harry and his brother Prince William will appear together at the unveiling of the statue of their mother, the late Princess Diana, on Thursday, people are unlikely to stop talking about it any time soon.
Indeed, it's been suggested that Harry has no chance of mending fences with his family across the pond. Hugo Vickers, who has penned a number of books about the royals, described Harry as "under the thumb" of his wife, with the tension between him and his brother threatening to overshadow the unveiling of the statue later this week. As Vickers explained to the Daily Express, "The story will not be the actual unveiling of the statue but of the two boys together, that's what every­­one will be focusing on." But what's really at the center of Harry's inability to reconnect with his royal family? Vickers has an idea.
Royal writer says Prince Harry has 'thrown his lot in' with wife Meghan Markle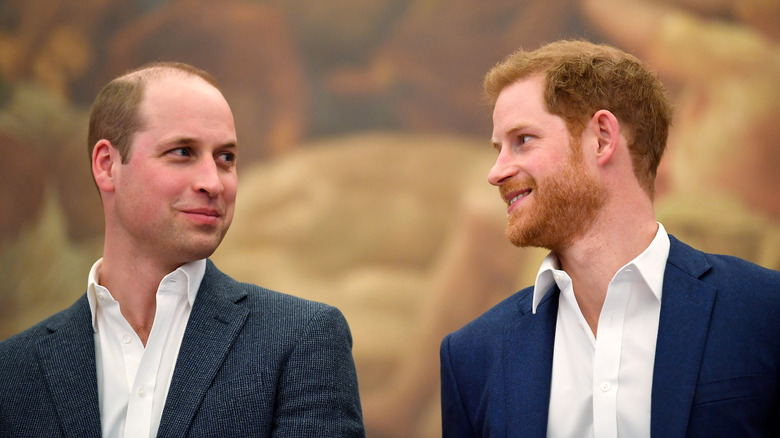 Wpa Pool/Getty Images
"I don't know what they can do under the present circumstances. Harry has got to wake up to what's going on. It's a very unpleasant situation and I don't think it's going to be the right moment this week," Hugo Vickers explained about the chances of Prince Harry and Prince William reconciling when they reunite to honor their late mother, Princess Diana, on Thursday: "Harry is so under the thumb of Meghan it is not really possible until he emerges from that" (via Daily Express).
Vickers continued by describing the prince as having "thrown his lot in" with Meghan Markle, while accusing him of "slagging off his family." Fellow royal author, Robert Lacey, described Harry and William as being "at each other's throats" at Prince Philip's funeral earlier this year (via Cosmopolitan). While all eyes will be on the royal siblings during the unveiling of the Diana statue, the view of many royal writers seems to be that Harry has burned his bridges completely.