Yolanda Hadid's Stunning Net Worth Revealed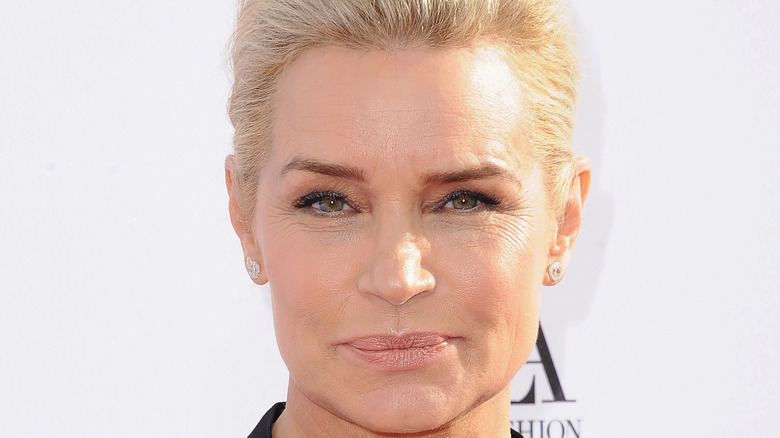 Jon Kopaloff/Getty Images
When we think of the name Hadid today, model siblings Gigi, Bella, and Anwar are probably the first people we think of. Their mother, Yolanda, might be best known today for her famous children, but she's famous in her own right too, both as a former model and as part of the cast of "The Real Housewives of Beverly Hills" from 2012 to 2016. Hadid left the show a year after her divorce to second husband David Foster was completed (via IMDb), and has since entered into a relationship with businessman Joseph Jingoli.
The Netherlands-born star, who counts British pop royalty Zayn Malik and Dua Lipa among her in-laws (via Capital FM), has had a fascinating life and is the matriarch of an incredibly famous family, but what's her net worth after so many years of modeling and then becoming a well-known TV personality? We take a look to find out. 
She was paid $100,000 per "Real Housewives" episode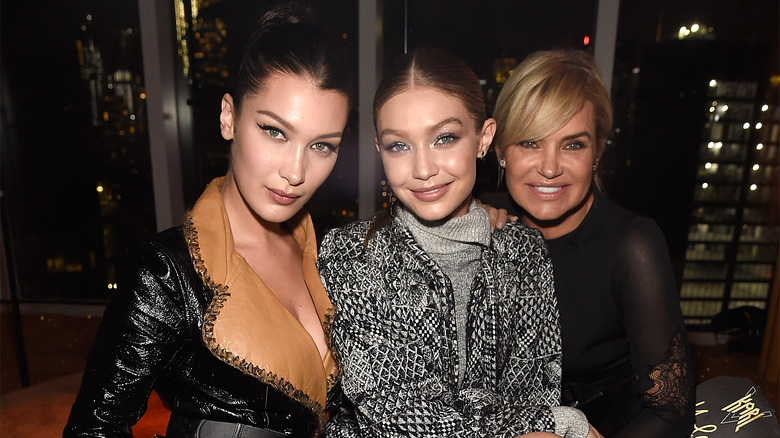 Kevin Mazur/Getty Images
Yolanda Hadid's net worth — according to Celebrity Net Worth — stands at $45 million. This is surely in no small part down to her role on "The Real Housewives of Beverly Hills", for which she was paid $100,000 per episode, and also a savvy real estate investment. Back in 2007, Hadid bought a lot of over three acres for $4.5 million and built a mansion of over 11,000 square feet on the land. She sold it in 2016 for $19.5 million to billionaire Robert F. Smith, turning quite the profit.
Not only that, but when Hadid divorced her first husband Mohamed in 2000, she was awarded a settlement including a $6 million Malibu house, a Santa Barbara mansion, a number of cars, a lump sum of $3.6 million, and monthly child support of $30,000. 
Still, Hadid has certainly made the majority of her millions on her own, coming a long way from the small farmer's town of Papendrecht in the Netherlands, where she was raised (via Bravo TV).